Ductile fracture resistance of the weld metal and heat affected zone in a HSLA steel welded joint
Authors
Sedmak, Aleksandar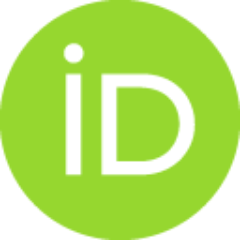 Younise, Bashir
Rakin, M.
Međo, Bojan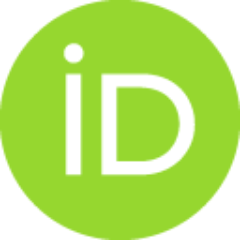 Gubeljak, Nenad
Burzić, M.
Kozak, Drazan
Article (Published version)

Abstract
Ductile damage development in welded joints of high strength low alloyed (HSLA) steel NIOMOL 490K was examined experimentally and analyzed using the micromechanical approach. Single-edge notched bend (SENB) specimens, cut from the welded plates and subsequently pre-cracked in HAZ and WM, were tested. True stress - true strain curves of the heat-affected zone (HAZ) and weld metal (WM) were determined on the smooth tensile plate specimen, by application of a combined experimental-numerical procedure which included stereometric strain measurement and finite element analysis. The complete Gurson model (CGM) was applied to estimate the fracture behavior of the analyzed zones of the joint. An important property of this model is that critical damage parameter value (used as failure criterion) is not a material constant-it is calculated in every load step, based on the stress and strain state in the structure. This feature is especially important in the examined joints, since the material hete
...
rogeneity causes pronounced stress and strain gradients. Finite element software Abaqus was used for numerical analysis. The crack growth initiation was predicted at the moment when damage parameter reaches its critical value in the element nearest to the crack tip. The advance of damage (i.e. the crack growth) was modeled by tracking the loss of load carrying capacity in the ligament (local stiffness reduction in the elements). It is concluded that the micromechanical approach can be used to assess the effects of constraint and heterogeneity on the fracture of the examined HSLA steel welded joints. HAZ fracture properties concerning both crack growth initiation and stable growth are slightly better in comparison with WM, as obtained by testing the SENB specimens with pre-cracks in these two weld zones. The influence of the finite element (FE) size on the results was also analyzed. It is found that the finite element size near the crack tip strongly influences the prediction of crack initiation and growth, and that there is a very significant difference in appropriate FE size between the WM and HAZ. For the analyzed materials, this size corresponds to the mean free path between the non-metallic inclusions in the examined welded joint zones.
Keywords:
Ductile fracture / Micromechanical modeling / Stereometric strain measurement / Welded joints
Source:
19th European Conference on Fracture: Fracture Mechanics for Durability, Reliability and Safety, ECF, 2012
Publisher:
19th European Conference on Fracture: Fracture Mechanics for Durability, Reliability and Safety, ECF 2012