Removal of Pb2+ Ions from Water by Poly(Acrylamide-co-Sodium Methacrylate) Hydrogels
Samo za registrovane korisnike

Autori
Kalagasidis-Krušić, Melina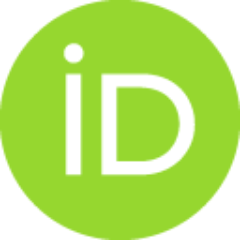 Milosavljević, Nedeljko
Debeljković, Aleksandra
Uzum, O. B.
Karadag, E.
Članak u časopisu (Objavljena verzija)

Apstrakt
The application of poly(acrylamide-co-sodium methacrylate) (AAm/SMA) hydrogel for the removal of Pb2+ ions from aqueous solutions has been investigated using batch adsorption technique. The extent of adsorption was investigated as a function of pH, adsorbent dose, and temperature. The Fourier transform infrared (FTIR) spectra showed that -NH2 and -COOH groups are involved in Pb2+ ion adsorption. The obtained results were analyzed by pseudo-first-order, pseudo-second-order, and intraparticle diffusion models using both linear and nonlinear methods. It was found that the Pb2+ ion adsorption followed pseudo-first-order kinetics. Nonlinear regression analysis of six isotherms, Langmuir, Freundlich, Redlich-Peterson, Toth, Dubinin-Radushkevich, and Sips, have been applied to the sorption data, while the best interpretation was given by Redlich-Peterson. Based on the separation factor, R (L), the Pb2+ ion adsorption is favorable, while the negative values of a dagger G indicates that the Pb2
...
+ ion adsorption on the investigated hydrogel is spontaneous.
Ključne reči:
Hydrogel / Pb2+ adsorption / Adsorption isotherm / Kinetic model
Izvor:
Water Air and Soil Pollution, 2012, 223, 7, 4355-4368
Finansiranje / projekti:
Adnan Menderes University Research FundAdnan Menderes University [FEF 08 034]