Functionalization of thermo-acid activated sepiolite by amine-silane and mercapto-silane for chromium(VI) adsorption from aqueous solutions
Adsorpcija hroma(VI) iz vodenih rastvora na termo-kiselinski aktiviranom sepiolitu funkcionalizovanom amino-silanom i merkapto-silanom
Authors
Marjanović, Vesna M.
Lazarević, Slavica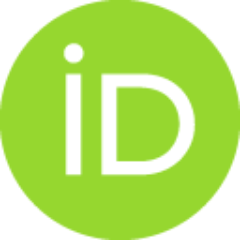 Janković-Častvan, Ivona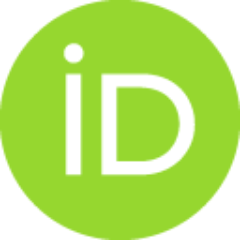 Jokić, Bojan
Bjelajac, Anđelika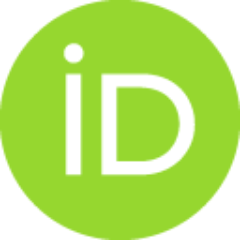 Janaćković, Đorđe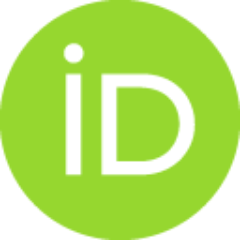 Petrović, Rada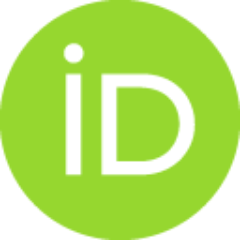 Article (Published version)

Abstract
Chromium(VI) adsorption from aqueous solutions onto thermo-acid activated sepiolite functionalized with (3-mercaptopropyl)trimethoxy-silane and [3-(2-aminoethylamino)propyl]trimethoxy-silane was investigated. Scanning electron microscopy, X-ray diffraction, Fourier transform infrared spectroscopy, thermogravimetric and differential thermal analysis, nitrogen adsorption-desorption, and determination of the point of zero charge were used to characterize the obtained adsorbents. It has been established that the silanes were successfully grafted on the thermo-acid activated sepiolite surfaces and that the structure of parent material was preserved during the functionalization. The adsorption of Cr(VI) onto functionalized thermo-acid activated sepiolite was tested as a function of initial pH values at 298 K. The amine functionalized thermo-acid activated sepiolite showed a higher adsorption capacity than the mercapto functionalized thermo-acid activated sepiolite at all studied initial pH v
...
alues, especially at the initial pH 2.
Predmet ovog rada je funkcionalizacija termo-kiselinski aktiviranog sepiolita primenom (3-merkaptopropil)trimetoksisilana ili merkapto-silana i [3-(2-aminoetil-amino) propil]trimetoksisilana ili amino-silana, određivanje fizičko-hemijskih svojstava i proučavanje adsorpcije Cr(VI) iz vodenih rastvora na funkcionalizovanim materijalima pri različitim početnim pH vrednostima (2,0, 3,0 i 4,5). Za karakterizaciju funkcionalizovanih adsorbenata korišćene su: rendgenska difrakciona analiza (XRD), infracrvena spektroskopska analiza (FT-IR), termogravimetrijska i diferencijalno-termijska analiza (TG/DTA), skenirajuća elektronska mikroskopija (SEM), dok su adsorpciono-desorpcione izoterme azota korišćene za određivanje specifične površine, zapremine i raspodele veličina pora. Tačka nultog naelektrisanja adsorbenata je određena metodom uravnotežavanja posebnih proba. Rezultati karakterizacije su pokazali da je bolja funkcionalizacija termo-kiselinski aktiviranog sepiolita postignuta primenom amin
...
o-silana. Tokom funkcionalizacije organosilanima sačuvana je struktura i vlaknasta morfologija termo-kiselinski aktiviranog sepiolita. Kovalentnim vezivanjem amino-silana za površinu termo-kiselinski aktiviranog sepiolita povećava se bazni karakter površine, dok se u slučaju vezivanja merkapto-silana kiselo-bazna svojstva ne menjaju značajno. Specifična površina, zapremina i prečnici pora amino-silaniziranog uzorka su značajno manji u odnosu na nefunkcionalizovan uzorak, dok su kod merkapto-silaniziranog sepiolita približno isti kao kod polaznog materijala. Kapacitet adsorpcije Cr(VI) amino-silaniziranog adsorbenta je veći od kapaciteta merkapto-silaniziranog uzorka na svim ispitivanim početnim pH vrednostima Cr(VI) rastvora i naročito pri veoma niskoj početnoj pH vrednosti (2,0). Dominantan mehanizam adsorpcije Cr(VI) pri početnoj pH rastvora 2,0 na amino-silaniziranom adsorbentu je elektrostatičko privlačenje između Cr(VI) anjona i protonovanih amino grupa, a pri višim početnim pH rastvora moguće je obrazovanje vodoničnih veza između CrO42- i amino grupa. Adsorpcija Cr(VI) na merkapto-silaniziranom adsorbentu se zasniva na elektrostatičkim interakcijama između Cr(VI) anjona i protonovanih merkapto grupa, kao i redukciji Cr(VI) do Cr3+ merkapto grupama, uz elektro-statičko privlačenje redukcijom nastalih Cr3+ i sulfonatnih grupa dobijenih oksidacijom merkapto grupa.
Keywords:
thermo-acid activated sepiolite / functionalization / (3-mercaptopropyl)trimethoxy-silane / [3-(2-aminoethylamino)propyl]trimethoxy-silane / adsorption / chromium(VI) / Termo-kiselinski aktiviran sepiolit / Funkcionalizacija / (3-Merkaptopropil)trimetoksi-silan / [3-(2-Amino- etilamino)propil]trimetoksi-silan / Adsorpcija / Hrom(VI)
Source:
Hemijska industrija, 2013, 67, 5, 715-728
Publisher:
Association of Chemical Engineers of Serbia
Funding / projects:
Related items
Showing items related by title, author, creator and subject.
Obradović, Vera; Kojović, Aleksandar; Stojanović, Dušica; Nikolić, Nebojša; Živković, Irena; Uskoković, Petar; Aleksić, Radoslav

(Vojnotehnički institut, Beograd,

2011

)

Obradović, Vera; Kojović, Aleksandar; Stojanović, Dušica; Nikolić, Nebojša; Živković, Irena; Uskoković, Petar; Aleksić, Radoslav

(Military Technical Institute, Belgrade,

2011

)

Obradović, Vera

(Univerzitet u Beogradu, Tehnološko-metalurški fakultet,

2016

)