Production of lactic acid and microbial biomass on distillery stillage by using immobilized bacteria
Proizvodnja mlečne kiseline i bakterijske biomase na destilerijskoj džibri pomoću imobilisanih bakterija
Authors
Mojović, Ljiljana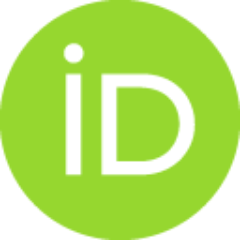 Djukić-Vuković, Aleksandra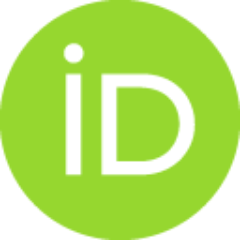 Nikolić, Svetlana
Pejin, Jelena
Kocić-Tanackov, Sunčica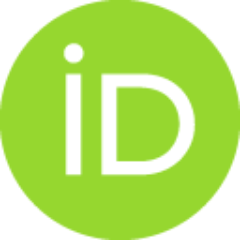 Article (Published version)

Abstract
Lactic acid is versatile chemical with a wide range of applications in chemical, food, pharmaceutical, cosmetic and polymer industries. Currently, lactic acid world consumption is continually increasing mostly due to expansion of the application range of polylactides. Utilization of industrial distillery stillage, waste water from bioethanol production as a cheap and abundant substrate for integrated lactic acid and biomass production for animal feed could be a sustainable and environmentally friendly approach. In this study, integrated lactic acid and biomass production by fermentation with immobilized lactic acid bacteria Lactobacillus rhamnosus ATCC 7469 on an industrial waste stillage obtained from the Serbian bioethanol production plant 'Reahem' was studied. The immobilization was performed onto zeolite, a microporous aluminosilicate mineral. Optimal conditions for bacterial immobilization where determined which allowed easy cell separation from the fermentation media and their re
...
use in repeated batch cycles. A number of viable cells of over 1010 CFU g-1 of zeolite was achieved at the end of the fourth fermentation cycle. A maximal process productivity of 1.69 g L-1, maximal lactic acid concentration of 42.19 g L-1 and an average yield coefficient of 0.96 g g-1 were achieved in repeated batch fermentation with immobilized cells on the liquid stillage without mineral or nitrogen supplementation.
Mlečna kiselina predstavlja važan proizvod koji se koristi u prehrambenoj, hemijskoj i farmaceutskoj industriji. Poslednjih godina svetska potražnja mlečne kiseline se konstantno povećava po prosečnoj godišnjoj stopi od 7% i to prvenstveno zbog veće potražnje mlečne kiseline za proizvodnju biodegradabilnih polimera. Nove tehnologije za održivu fermentacionu proizvodnju mlečne kiseline se baziraju na korišćenju sporednih i otpadnih proizvoda kao supstrata. U radu je ispitivana mogućnost korišćenja jeftinog otpadnog materijala - tečne destilerijske džibre iz proizvodnje bioetanola iz industrijskog pogona 'Reahem' iz Srbobrana za integralnu proizvodnju mlečne kiseline i mikrobne biomase pomoću probiotski aktivne bakterije Lactobacillus rhamnosus ATCC 7469 imobilisane na mikroporozni aluminosilikatni mineral zeolit (13X, molekulska sita) adsorpcijom. Imobilizacijom ove bakterije na zeolit ostvarena je prilično jaka veza koja se pripisuje jakim elektrostatičkim silama izmedju bakterija i no
...
sača kao i sposobnošću bakterija da stvaraju egzopolisaharide koji takođe utiču na jačanje veza. Na taj način je minimalizovana desorpcija i ispiranje bakterije u toku fermentacije. Značajni parametri ostvareni u fermentaciji džibre sa bakterijom L. rhamnosus ATCC 7469 imobilisanom na zeolit su upoređeni sa parametrime ostvarenim u šaržnoj fermentaciji sa slobodnom bakterijom. Korišćenjem imobilisanih bakterija bilo je moguće ostvariti jednostavnu separaciju ćelija nakon fermentacije kao i njihovo ponovno korišćenje u više uzastopnih šaržnih ciklusa. Na taj način je nakon četiri ponovljena šaržna ciklusa fermentacije u laboratorijskim uslovima ostvarena visoka produktivnost proizvodnje mlečne kiseline od 1,69 g/L-h što je bilo značajno više nego u fermentaciji sa slobodnim ćelijama. Takodje je postignuta visoka koncentracija mlečne kiseline od 42,19 g/L, visok koeficijentprinosa na supstratu od 0,96g/g, kao i visoka koncentracija biomase ćelija odpreko 1010 CFU/g zeolita. Značajno je i to što su ovi rezultati ostvareni na tečnoj džibri bez dodatka minerala ili izvora azota.
Keywords:
Lactic acid / Lactobacillus rhamnosus ATCC 7469 / distillery stillage / zeolite / Mlečna kiselina / Lactobacillus rhamnosus ATCC 7469 / destilerijska džibra / zeolit
Source:
Journal on Processing and Energy in Agriculture, 2014, 18, 4, 141-146
Publisher:
Nacionalno društvo za procesnu tehniku i energetiku u poljoprivredi, Novi Sad
Funding / projects: