Osmotic coefficient of K2SO4(aq) in supersaturated solution at T=298.15 K
Authors
Ninković, Rozalija
Miladinović, Jelena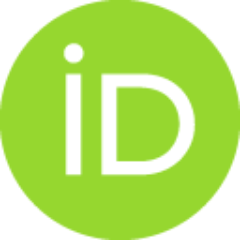 Todorović, Milica D.
Rumyantsev, AV
Božović, Branislava R.
Article (Published version)

Abstract
The Zdanovskii rule, in simple and modified form, was used for the estimation of supersaturated K2SO4-(aq) osmotic coefficients at T = 298.15 K by treatment of the isopiestic data of the mixed electrolyte solutions. The results were compared with the predictions of the Akerlof-Thomas rule and of weighted averages. Estimated values by the Zdanovskii rule together with the K2SO4(aq) osmotic coefficient experimental data in unsaturated solution were used in fitting the data to the extended Pitzer equation. The reliability of the Zdanovskii rule estimation was tested on the prediction of the osmotic coefficients in several mixed electrolyte solutions containing K2SO4 and having an ionic strength much greater than the ionic strength of saturated K2SO4(aq) and on the osmotic coefficient estimation for supersaturated Na2SO4(aq) at T = 298.15 K.
Source:
Journal of Chemical and Engineering Data, 2005, 50, 3, 735-741
Publisher:
Amer Chemical Soc, Washington