Temperature dependence of densities and excess molar volumes of the ternary mixture (1-butanol plus chloroform plus benzene) and its binary constituents (1-butanol plus chloroform and 1-butanol plus benzene)
Authors
Smiljanić, Jelena D.
Kijevčanin, Mirjana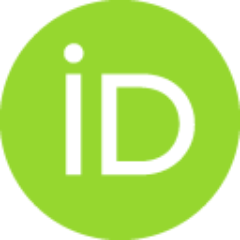 Đorđević, Bojan D.
Grozdanić, Dušan K.
Šerbanović, Slobodan P.
Article (Published version)

Abstract
Densities rho of the 1-butanol + chloroform + benzene ternary mixture and the 1-butanol + chloroform and 1-butanol + benzene binaries have been measured at six temperatures (288.15, 293.15, 298.15, 303.15, 308.15, and 313.15) K and atmospheric pressure, using an oscillating U-tube densimeter. From these densities, excess molar volumes (V(E)) were calculated and fitted to the Redlich-Kister equation for all binary mixtures and to the Nagata and Tamura equation for the ternary system. The Radojkovic et al. equation has been used to predict excess molar volumes of the ternary mixtures. Also, V(E) data of the binary systems were correlated by the van der Waals (vdW1) and Twu-Coon-Bluck-Tilton (TCBT) mixing rules coupled with the Peng-Robinson-Stryjek-Vera (PRSV) equation of state. The prediction and correlation of V(E) data for the ternary system were performed by the same models.
Keywords:
benzene / binary mixtures / 1-butanol / chloroform / cubic EOS mixing rules / densities / excess molar volumes / ternary mixture
Source:
International Journal of Thermophysics, 2008, 29, 2, 586-609
Publisher:
Springer/Plenum Publishers, New York