Photoelectrochemical properties of sol-gel obtained titanium oxide
Fotoelektrohemijska svojstva titan-oksida dobijenog sol-gel postupkom
Authors
Panić, Vladimir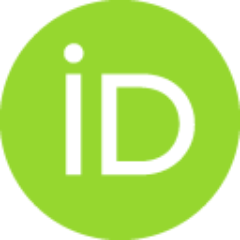 Stevanović, Sanja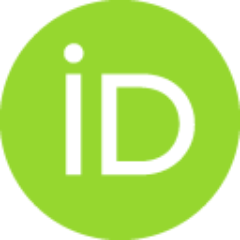 Mišković-Stanković, Vesna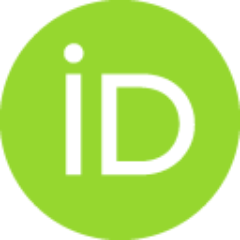 Jovanović, Bratislav Ž.
Nikolić, Branislav Ž.
Article (Published version)

Abstract
The photoelectrochemical properties of a sol-gel prepared titanium oxide coating applied onto a Ti substrate were investigated. The oxide coating was formed from an inorganic sol thermally treated in air at 350°C. The coating consisted of agglomerates of narrow size distribution around 100 nm. The photoelectrochemical characteristics were evaluated by investigating the changes in the open circuit potential, current transients and impedance characteristics of a Ti/TiO2 electrode upon illumination by UV light in H2SO4 solution and in the oxidation of benzyl alcohol. The electrode was found to be active for photoelectrochemical reactions in the investigated solutions.
Fotoelektrohemijska svojstva titan-oksida dobijenog sol-gel portupkom ispitivana su na oksidnoj prevlaci nanetoj na titansku podlogu. Prevlaka je termički tretirana u vazduhu na temperaturi od 350°C. Prevlaka se sastoji od zrna ujednačene raspodele po veličini od oko 100 nm. Fotoelektrohemijske karakteristike ustanovljene su ispitivanjem promena potencijala otvorenog kola, vremenske zavisnosti struje i impedansnih karakteristika Ti/TiO2 elektrode pri osvetljenosti UV svetlošću u rastvoru H2SO4 i pri oksidaciji benzil-alkohola. Ustanovljena je fotoaktivnost elektrode u ispitivanim sistemima.
Keywords:
photoelectrochemical activity / titanium oxide / oxide sol / sol-gel procedure / electrochemical impedance spectroscopy
Source:
Journal of the Serbian Chemical Society, 2008, 73, 12, 1211-1221
Publisher:
Serbian Chemical Society, Belgrade
Funding / projects: