Characterization and degradation of pectin derived from Budimka apple
Degradacija i karakterizacija pektina jabuke sorte budimka
Authors
Nikolić, Miloš V.
Mojović, Ljiljana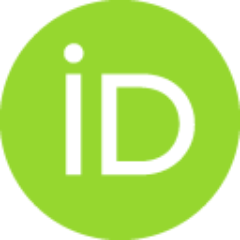 Article (Published version)

Abstract
The characterization of apple pectin and its oligogalacturonic fractions derived from the autochthones apple variety Budimka, characteristic for central Serbia, is described in this paper. After extraction, the apple pectin was subjected to controlled enzymatic hydrolysis by polygalacturonase (PG) and pectin lyase (PL) from Aspergillus niger and then fractionated by ion-exchange column chromatography on Dowex 1X-8 (200-400 mesh). Saturated oligo­galacturonic acids, obtained by controlled hydrolysis with PG, were efficiently separated by elution with a gradient of Na acetate buffer (pH 6.0), while unsaturated oligogalacturonic acids, obtained by controlled hydrolysis with PL, were separated on the same resin, using a gradient of Na formate buffer (pH 4.7) as the eluent. The yields of the fractions with the particular degree of polymerization (DP) were also determined. The total content of neutral saccharides in the original Budimka apple pectin was detected by HPLC analysis of the 4-nit
...
robenzoyl derivatives of the sugar, and amounted to 5.31%. Among the neutral saccharides, contents of galactose, glucose, rhamnose, arabinose, xylose and mannose were detected.
U ovom radu je ispitivan hemijski sastav i karakteristike pektina jabuke autohtone sorte budimka, koja je karakteristična za region centralne Srbije. Nakon ekstrakcije pektina iz jabuke, izvršena je kontrolisana enzimska hidroliza pomoću enzima poligalakturonaze (PG) i pektinlijaze (PL) iz Aspergillus niger i dobijeni hidrolizati su frakcionisani pomoću jonoizmenjivačke kolone Dowex 1X-8. Separacija zasićenih oligogalakturonskih kiselina, dobijenih kontrolisanom hidrolizom pomoću poligalakturonaze je efikasno izvršena gradijentnom elucijom sa Na-acetatnim puferom, pH 6,0, dok je separacija nezasićenih oligogalakturonskih kiselina dobijenih kontrolisanom hidrolizom sa pektinlijazom izvršena na istoj jonoizmenjivačkoj koloni, ali korišćenjem Naformijatnog pufera pH 4,7. Takođe je utvrđen prinos individualnih frakcija različitog stepena polimerizacije. Ukupan sadržaj neutralnih saharida, koji je utvrđen pomoću HPLC je iznosio 5,31 %. Neutralne šećere pektina jabuke budimka čine ramnoza, a
...
rabinoza, ksiloza, manozaiglukoza.
Keywords:
degradation / fractionation / oligogalacturonic acids / Budimka apple pectin / polygalacturonase / pectin lyase / neutral saccharides
Source:
Journal of the Serbian Chemical Society, 2008, 73, 2, 157-167
Publisher:
Serbian Chemical Society, Belgrade