Temperature dependence of the kinetics of oxygen reduction on carbon-supported pt nanoparticles
Temperaturna zavisnost elektrohemijske redukcije kiseonika na nanočesticama platine na ugljeničnom nosaču
Authors
Elezović, Nevenka R.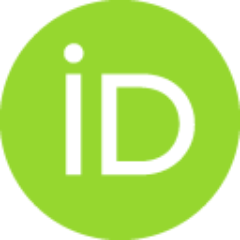 Babić, Biljana M.
Krstajić, Nedeljko V.
Gojković, Snežana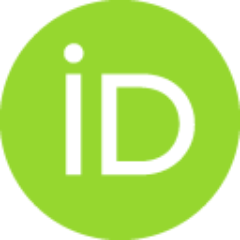 Vračar, Ljiljana M.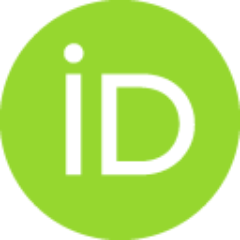 Article (Published version)

Abstract
The temperature dependence of oxygen reduction reaction (ORR) was studied on highly dispersed Pt nanoparticles supported on a carbon cryo-gel. The specific surface area of the support was 517 m2 g-1, the Pt particles diameter was about 2.7 nm and the loading of the catalyst was 20 wt.%. The kinetics of the ORR at the Pt/C electrode was examined in 0.50 mol dm-3 HClO4 solution in the temperature range from 274 to 318 K. At all temperatures, two distinct E-log j regions were observed; at low current densities with a slope of -2.3RT/F and at high current densities with a slope of -2.3´2RT/F. In order to confirm the mechanism of oxygen reduction previously suggested at a polycrystalline Pt and a Pt/Ebonex nanostructured electrode, the apparent enthalpies of activation at selected potentials vs. the reversible hydrogen electrode were calculated in both current density regions. Although ∆H ≠a,1 gt ∆H ≠a,h , it was a,1 a, h found that the enthalpies of activation at the zero Galvani potenti
...
al difference were the same and hence it could be concluded that the rate-determining step of the ORR was the same in both current density regions. The synthesized Pt/C catalyst showed a small enhancement in the catalytic activity for ORR in comparison to the polycrystalline Pt, but no change in the mechanism of the reaction.
Kinetika reakcije redukcije kiseonika je ispitivana na nanočesticama platine dispergovanim na ugljeničnom nosaču, u 0,50 mol dm-3 HClO4, u temperaturnom intervalu od 278 do 318 K. Za sintezu Pt katalizatora (Pt/C) je primenjena modifikovana poliol metoda iz rastvora etilen glikola, dok je kao nosač korišćen ugljenični kriogel. Katalizator je okarakterisan primenom BET metode, difrakcije X-zraka (XRD) i transmisione elektronske mikroskopije (TEM). Kinetika reakcije redukcije kiseonika ispitivana je korišćenjem stacionarne polarizacione metode i metode ciklične voltametrije. Oblast malih gustina struje, na svim teperaturama, na krivoj polarizacije, karakteriše vrednost Tafelovog nagiba od -2.3RT/F, dok je u oblasti visokih gustina struje vrednost ovog nagiba -2.3x2RT/F. Određene su vrednosti prividne entalpije aktivacije na konstantnim potencijalima, za obe oblasti gustina struja, i njihova razlika iskazana za nulu Galvanijeve razlike potencijala. Potvrđeno je da je mehanizam redukcije k
...
iseonika, kao i stupanj koji određuje ukupnu brzinu reakcije isti u obe oblasti gustina struja, a da je razlika u kinetici reakcije posledica razlike u zavisnosti adsorpcije reakcionih intermedijara od potencijala. Poređenjem katalitičke aktivnosti, izražene preko gustine struje po realnoj površini katalizatora, konstatovana je nešto veća aktivnost Pt/C katalizatora u odnosu na polikristalnu Pt.
Keywords:
oxygen reduction reaction / platinum catalyst / carbon support / temperature dependence / enthalpy of activation
Source:
Journal of the Serbian Chemical Society, 2008, 73, 6, 641-654
Publisher:
Serbian Chemical Society, Belgrade
Funding / projects: