Molecular interaction studies of the volumetric behavior of binary liquid mixtures containing alcohols
Studija molekulskih interakcija na bazi volumetrijskih svojstava tečnih binarnih smeša koje sadrže alkohole
Authors
Đorđević, Bojan D.
Radović, Ivona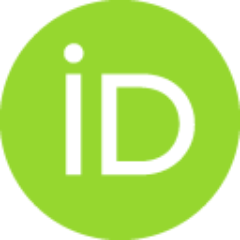 Kijevčanin, Mirjana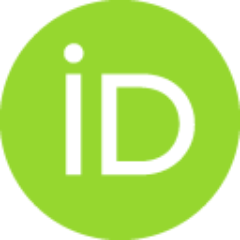 Tasić, Aleksandar Ž.
Šerbanović, Slobodan P.
Review (Published version)

Abstract
An attempt has been made to relate the volumetric effects involved in the binary mixtures of normal and branched alcohols and various components (aromatics, halo and nitroaromatics and haloaliphatics) with the molecular interactions of unlike molecules. This review is a condensation of research activities developed in recent years as results of a better understanding of volumetric behavior and a stronger insight into the complex structure of those mixtures. The influence of important contributions of a physical, chemical and geometrical nature that change excess molar volume, VE (positive, sigmoidal, negative) is considered and explained in detail. It appears that the balance between these contributions is quite sensitive to the behavior of the alcohol molecules in contact with the chosen compounds.
U ovom radu ispitana je veza između volumetrijskih efekata mešanja i molekulskih interakcija različitih molekula u binarnim smešama normalnih ili razgranatih alkohola sa različitim komponentama (aromatima, halo i nitroaromatima, halogenim derivatima ugljovodonika). Ovaj rad sadrži pregled naših istraživanja poslednjih godina, kao i rezultate istraživanja drugih autora u cilju boljeg razumevanja volumetrijskih svojstava i boljeg uvida u složenost struktura ispitivanih smeša. Uzeti su u obzir i detaljno objašnjeni fizički, hemijski i geometrijski uticaji na promenu VE vrednosti (pozitivne, sigmoidne, negativne). Utvrđeno je da na odnos ovih doprinosa veliki uticaj ima ponašanje molekula alkohola u kontaktu sa drugim komponentama.
Keywords:
molecular interactions / volumetric properties / excess volume / alcohols / binary liquid mixtures
Source:
Journal of the Serbian Chemical Society, 2009, 74, 5, 477-491
Publisher:
Serbian Chemical Society, Belgrade
Funding / projects:
Research Fund of Ministry of Science and Environmental Protection, Serbia