Supercritical carbon dioxide extraction of antioxidants from rosemary (Rosmarinus officinalis L.) and sage (Salvia officinalis L.)
Natkritična ekstrakcija antioksidanasa iz ruzmarina (Rosmarinus officinalis L.) i žalfije (Salvia officinalis L.)
Authors
Ivanović, Jasna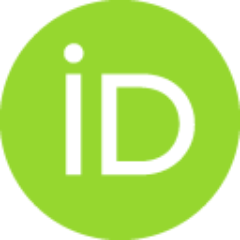 Đilas, Sonja
Jadranin, Milka
Vajs, Vlatka
Babović, Nada
Petrović, Slobodan
Žižović, Irena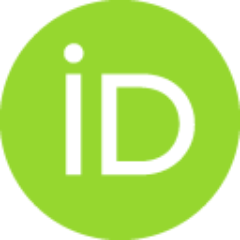 Article (Published version)

Abstract
The aim of the present study was to isolate and characterize antioxidant extracts obtained from dried leaves of rosemary (Rosmarinus officinalis L.) and sage (Salvia officinalis L.), originating from the southern Balkan Region. The antioxidant fraction was isolated from the plant material by supercritical carbon dioxide (SC-CO2) fractional extraction under a pressure of 30 MPa and at temperatures of 40 and 100°C. In the present study, kinetic data and yields of antioxidant extracts obtained from dried leaves of rosemary and sage under different conditions were determined. Electron spin resonance (ESR) spectroscopy assay on the ability of the extracts to scavenge stable 2,2-diphenyl-1-picrylhydrazyl (DPPH) free radicals and reactive hydroxyl radicals during the Fenton reaction trapped by 5,5-dimethyl-1-pyrroline-N-oxide (DMPO) showed that the investigated extracts had antioxidant activity comparable to that of butylated hydroxyanisole (BHA) and commercial rosemary extract. The antioxida
...
nt fractions isolated at the higher temperature had higher antioxidant activities. A tentative analysis of the chemical composition of the antioxidant fractions obtained at the higher temperature was accomplished by LC-DAD and LC-MS analytical methods. Abietane-type diterpenoids, flavonoids and fatty acids were identified in the SC-CO2 extract of rosemary and sage.
Cilj ovog rada bio je izolacija i karakterizacija antioksidativnih ekstrakata ruzmarina (Rosmarinus officinalis L.) i žalfije (Salvia officinalis L.) sa područja južnog Balkana. Antioksidativna frakcija izolovana je iz biljnog materijala primenom frakcione ekstrakcije sa natkritičnim ugljenik(IV)-oksidom na pritisku od 30 MPa i na temperaturama od 40 i 100°C. U ovom radu su prikazani rezultati ispitivanja kinetike natkritične ekstrakcije antioksidativnih frakcija iz ruzmarina i žalfije na različitim uslovima. Elektron spin rezonantna (ESR) spektralna analiza uticaja antioksidativnih ekstrakata ruzmarina i žalfije na transformaciju stabilnih 2,2-difenil-1-pikrilhidrazil (DPPH) radikala kao i na stvaranje i transformaciju reaktivnih hidroksilnih radikala obrazovanih u Fentonovoj reakciji u prisustvu 'spin-trapa' 5,5-dimetil-1-pirolin-N-oksida (DMPO), pokazala je da ispitivani ekstrakti imaju antioksidativnu aktivnost uporedivu sa butilovanim hidroksianizolom (BHA) i komercijalnim ruzmari
...
nskim antioksidansom. Antioksidativne frakcije ruzmarina i žalfije izolovane na višoj temperaturi pokazale su veću antioksidativnu aktivnost. Za preliminarnu analizu hemijskog sastava antioksidativnih ekstrakata izolovanih na višoj temperaturi korišćena je tečna hromatografija (LC) sa detektorom sa nizom dioda (DAD) i tečna hromatografija (LC) sa masenom spektrometrijom (MS). Ekstrakti ruzmarina i žalfije sadržali su abijetanske terpenoide, flavonoide i masne kiseline.
Keywords:
rosemary / sage / supercritical extraction / antioxidant / DPPH / hydroxylradicals
Source:
Journal of the Serbian Chemical Society, 2009, 74, 7, 717-732
Publisher:
Serbian Chemical Society, Belgrade