Setup of combined creep crack growth model
Postavke kombinovanog modela razvoja prsline u uslovima puzanja
Authors
Vrhovac, Miran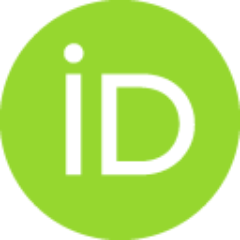 Milović, Ljubica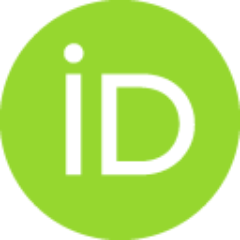 Article (Published version)

Abstract
The paper sets up the combined criteria for creep crack growth (CCG) assessment. The CCG model considering influence of creep damage on mechanics of fracture correlates the crack growth rate, damage factor and damage factor rate. Thus, the combined approach of fracture and damage mechanics was applied. The proposed model has been analyzed through the testing of CCG in two different notched specimens, CS25 and D9, made from DIN X22 CrMoV 12 1 steel. The experimentally obtained creep crack growth was used for detailed numerical simulation of the tests aimed for determination of damage factor time distribution during the CCG. The total damage factor used in analysis was defined as a relation between the plastic strain energy and total mechanical energy of the specimen. It was compared to the experimentally derived damage factor of Kachanow. The mathematical description of crack growth rate dependence on damage factor and damage factor rate, including the factors of transposing the test re
...
sults to real component behaviour were determined for the CCG rate fraction due to secondary and tertiary creep as well as total CCG rate. The combined model is applicable to CCG simulations in welded joints with creep damage distributed at the ligament ahead of crack tip.
U radu su prikazane postavke kombinovanog kriterijuma mehanike loma i mehanike materijala za razvoj prsline u uslovima puzanja (RPP). Predloženi model uzima u obzir uticaj prostorne raspodele oštećenja u zoni prsline na mehaniku loma materijala, korelišući brzinu razvoja prsline, stepen i brzinu razvoja oštećenja materijala u vremenu. Model je analiziran ispitivanjem razaranjem u uslovima puzanja epruveta sa zarezom CS25 i D9, napravljenih od čelika DIN X22 CrMoV 12 1. Eksperimentalno dobijena vrednost brzine razvoja prsline je korišćena za detaljnu numeričku simulaciju tog ispitivanja radi određivanja vremenske raspodele odgovarajućeg stepena oštećenja materijala. Ukupni stepen oštećenja određen kao odnos energije plastične deformacije i ukupne mehaničke energije utrošenih tokom ispitivanja epruveta, upoređen je sa eksperimentalno određenim faktorom oštećenja Kačanova. Matematički opis zavisnosti brzine razvoja prsline od stepena oštećenja i brzine njegovog razvoja u uslovima puzanja,
...
uključujući i faktore preslikavanja rezultata eksperimentalnog ispitivanja RPP i njegove numeričke simulacije na realne industrijske komponente, određeni su za ukupni razvoj prsline kao i njegov udeo od sekundarnog i tercijarnog režima puzanja. Predloženi kombinovani model je primenljiv na numeričke simulacije RPP u zavarenim spojevima sa prostorno raspodeljenim oštećenjem materijala u zoni prsline.
Keywords:
creep / crack growth / damage mechanics / fracture mechanics / puzanje / razvoj prsline / mehanika materijala / mehanika loma
Source:
Zavarivanje i zavarene konstrukcije, 2009, 54, 4, 131-140
Publisher:
DUZS - Društvo za unapređivanje zavarivanja u Srbiji, Beograd