The thermal degradation of some alkali metal salts of poly(itaconic acid)
Само за регистроване кориснике

Аутори
Filipović, Jovanka M.
Katsikas, Lynne
Popović, Ivanka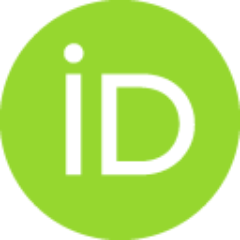 Veličković, Sava
Đakov, Tatjana
Petrović-Đakov, Dušanka
Чланак у часопису (Објављена верзија)

Апстракт
The Li-, Na- and K salts of poly(itaconic acid) (PIA) were prepared by treating the polyacid with the corresponding aqueous hydroxide. The resulting polysalts were analysed by elemental analysis, FTIR spectroscopy and thermogravimetry. The results indicate that the polysalts are thermally more stable than the parent PIA, they all degrade in a similar manner and somewhat more complexly than the poly(methacrylic acid) salts.
Кључне речи:
alkali metals / poly(itaconic acid) / polysalts / thermal degradation / thermogravimetry
Извор:
Journal of Thermal Analysis and Calorimetry, 1997, 49, 1, 335-341