Some applications of optical fibres in medicine and disturbances in biomedical area
Authors
Srecković, M.
Pantelić, S.
Marinović, A.
Tomić, Ž.
Nikolić, D.
Travica, S.
Uskoković, Petar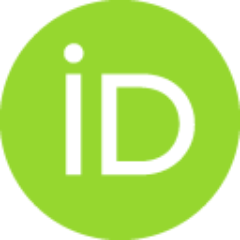 Aleksić, Radoslav
Article (Published version)

Abstract
The development of medical equipment, telecommunications and computer's technology provides new possibilities for diagnostic purposes. Usually, it is necessary to use optical image or noise transmission. The application of the medical system with a system of optical fibers determines specific requirements of parameters and characterics given in this paper. The optical fiber as a medium has some limits. versus energy and a quantity of information which could be propagated and distortionless detected and demodulated. Therefore, the fiber systems in different fibers dispositions are relay in various applications schemes. In the first approximations (very often in many cases of applications) the fiber transmits the optical signal (the part of optical image) without affecting signals in other fibers. In that application, the placement of each fiber in the system must be well defined (equal on both ends). A large number of fibers (about 10000) are needed for coherent systems with high resolu
...
tion. The quality of transmission depends on possible damages in the system and attenuation of each fiber. One of the devices for optical transmission, frequently used in medical diagnostics, is endoscope.
Keywords:
Endoscope / Medicine diagnostic / Optical fibre
Source:
Proceedings of SPIE - The International Society for Optical Engineering, 1998, 3573, 624-627
Publisher:
5th Congress on Modern Optics, OPTIKA 1998