Synthesis and characterization of semi-interpenetrating networks of chitosan and poly(N-vinyl-2-pyrrolidone)
Sinteza i karakterizacija semi-interpenetrirajućih mreža hitozana i poli(N-vinil-2-pirolidona)
Authors
Milosavljević, Nedeljko
Milašinović, Nikola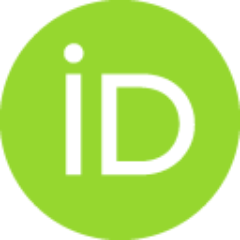 Filipović, Jovanka M.
Kalagasidis Krušić, Melina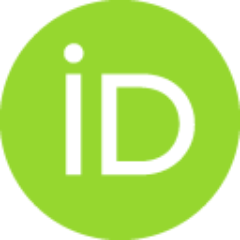 Article (Published version)

Abstract
Semi-interpenetrating networks (semi-IPNs) based on chitosan and poly(N-vinyl-2-pyrrolidone) were prepared in order to achieve better mechanical properties. The samples were characterized by FTIR, SEM, DMA analysis and the swelling behavior at different pHs (2.0-8.0). The semi- -IPNs composition was found to have a great impact on the hydrogel structure, mechanical properties, morphology and swelling kinetics. The gels demonstrated substantial change in buffer absorbency with the change of pH, high for acid buffers and lower for pH values above 6 where the swelling was considerably slow. Incorporation of PVP led to better mechanical strength of semi-IPNs while keeping a satisfactory degree of swelling, which makes them suitable for various applications.
U ovom radu je prikazana sinteza i karakterizacija semi-IPM hitozana sa poli(N-vinil-2-pirolidonom) različitog sastava i stepena umreženja. FTIR analizom je utvrđeno da interakcije između hitozana i PVP-a potiču od amino grupa hitozana i karbonilnih grupa PVP. Utvrđeno je da semi-IPM imaju poroznu strukturu i da bubrenje zavisi od pH okolnog rastvora, koncentracije umreživača i sadržaja PVP-a. Dodatak PVP-a poboljšava mehanička svojstva, ali istovremeno zadržava zadovoljavajući stepen bubrenja što sintetisane semi-IPM čini pogodnim za primenu u raznim oblastima.
Keywords:
chitosan / poly(N-vinyl-2-pyrrolidone) / FTIR analysis / mechanical properties / swelling behavior / hitozan / poli(N-vinil-2-pirolidon) / FTIR analiza / mehanička svojstva / bubrenje
Source:
Hemijska industrija, 2010, 64, 6, 511-517
Publisher:
Association of Chemical Engineers of Serbia
Funding / projects: