Drying of immobilized yeast cells in a spouted bed dryer with a moving draft tube
Sušenje imobilisanih ćelija pivskog kvasca u sušioniku sa fontanskim slojem i pokretnom centralnom cevi
Authors
Povrenović, Dragan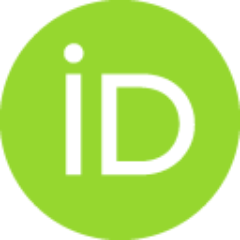 Nedović, Viktor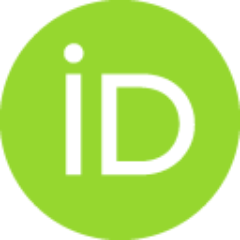 Article (Published version)

Abstract
Brewery yeast cells immobilized in Ca-alginate were dried in a laboratory scale spouted bed with a draft tube. The experiment was conducted under variable temperatures and air flow rates. The temperature and air velocity at the bottom of the column have been varied in the range from 30 to 60 °C and from 6 to 10 m/s in a duration of 60 min. The moisture of dried particles was in the interval of 10.00 to 21.00 g/g, while the water activity was in the range of 0.40 to 0.45 what ensures the preservation of immobilized yeast as a starter and provides the biological activity of dried particles. A rehidration process of dried particles proved that dried particles could completely restore their original shape and starting volume, while the mechanical resistance is somewhat reduced. The cells preserved in this way completely restore their catalytical activity after the rehidration.
Imobilisane ćelije pivskog kvasca u Ca-alginatu su sušene u laboratorijskoj sušnici sa konicnoim fontanskim slojem. Eksperiment je izvođen pri različitim temperaturama i protocima ulaznog vazduha. Temperatura je menjana u intervalu od 30 do 60 °C, a brzina vazduha na ulazu u kolonu je menjana od 6 do 10 m/s, pri konstantnom vremenu sušenja u svim eksperimentima u trajanju od 60 min. Početna vlažnost čestica koje su sušene, kretala se u intervalu od 10,00 do 21,00 g vlage/g suve materije, dok je aktivnost vode bila u opsegu od 0,40 do 0,45, koja obezbeđuje korišćenje osušenih čestica kao starter kultura, uz istovremeno sprečavanje bioloških procesa u osušenim imobilisanim česticama. Nakon rehidratacije, osušene čestice su vraćale svoju prvobitnu zapreminu i oblik, dok je njihova mehanička otpornost smanjena u odnosu na čestice pre sušenja. Ćelije, sačuvane na ovaj način su, nakon rehidratacije, zadržavale svoju katalitičku aktivnost. Dobijeni rezultati u ovom radu su polazni parametri z
...
a projektovanje pilot sušionika.
Keywords:
drying / spouted bed / draft tube / brewery yeast / immobilized cells / sušenje / fontanski sloj / centralna cev / pivski kvasac / imobilisanećelije
Source:
Chemical Industry & Chemical Engineering Quarterly, 2010, 16, 2, 133-137
Publisher:
Association of the Chemical Engineers of Serbia