CdSe/CdS nanoparticles immobilized on pNIPAm-based microspheres
Authors
Salcher, Andrea
Nikolić, Marija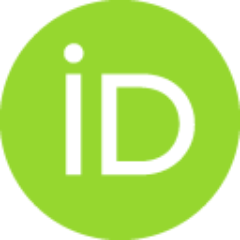 Casado, Santiago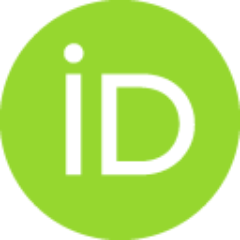 Velez, Marisela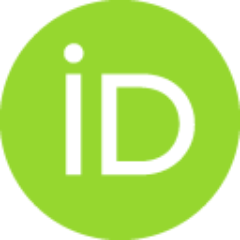 Weller, Horst
Juarez, Beatriz H.
Article (Published version)

Abstract
In this work, CdSe/CdS semiconductor ligand-exchanged nanoparticles have been immobilized on poly-(N-isopropylacrylamide) (pNIPAM)-based microspheres. The size and the shrinkage capacity of the spheres can be tuned by the ratio of NIPAM/styrene (pNIPAM-PS spheres) or NIPAM/BIS (N-N'-methylene-bis-acrylamide) and MA (maleic acid) (pNIPAM-BIS-MA spheres). A ligand-exchange procedure for the transfer of initially organic compatible nanoparticles into aqueous solution using amine-modified or thiol-modified poly(ethylene oxide)s (PEOs) has been carried out prior to their immobilization. We observed that the interaction of the nanoparticles with the pNIPAM-based system depends on the nature of the ligands and the chemical composition of the microspheres. Nanoparticles capped with amine-or mercapto-poly(ethylene oxide) s ligands interact with pNIPAM-PS beads while only amine-capped ones show a clear tendency to interact with pNIPAM containing acid groups which leads to a high nanoparticle cov
...
erage. Dynamic light scattering measurements, atomic force microscopy and optical spectroscopy hint that nanoparticles are placed on the surface of pNIPAM-BIS-MA beads while being partially incorporated into pNIPAM-PS network. Cell culture studies demonstrate that the fluorescent composites show non-specific binding to fibroblasts. These features may be very valuable to develop materials for drug delivery and specific targeting of cells combined with the outstanding optical properties of semiconductor nanoparticles as fluorescent labelers.
Source:
Journal of Materials Chemistry, 2010, 20, 7, 1367-1374
Publisher:
Royal Soc Chemistry, Cambridge
Funding / projects:
European CommissionEuropean CommissionEuropean Commission Joint Research Centre
Ministerio de Ciencia e InnovacionInstituto de Salud Carlos IIISpanish Government [CONSOLIDER-INGENIOCSD00C-07-25200]
Comunidad Autonoma de MadridComunidad de Madrid [S-0505/MAT-0283]