New model of the Serbian economic development 2011-2020: Possibilities and limitations
Novi model privrednog razvoja Srbije 2011-2020. - mogućnosti i ograničenja
Authors
Kokeza, Gordana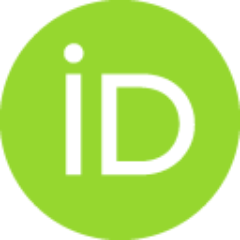 Article (Published version)

Abstract
In this paper the new model of the Serbian economic development are studied. Because of the very bad situation in Serbian economy, in the paper are studied economic conditions in the previous period. The role and place of the Serbian economy in the region are studied, too. In the end of the paper is done analysis of the new model of the economic development in the next ten years. This model is very optimistic, but, there are many limitations in the process of its implementation. Very big inflation rate, very low level of the industrial production, many unemployed people and less of financial sources are very important limitation for the successful implementation of the new economic model. But, in the paper is concluded that there is chances for the economic development under conditions that government will mobilize all sources on the adequate way. .
U ovom radu proučava se novi model privrednog rasta i razvoja Srbije za naredni desetogodišnji period. Budući da je privreda Srbije u velikim ekonomskim problemima, u radu se prvo proučava dosadašnja ekonomska situacija, zatim se sagledava položaj Srbije u okruženju, dok se na kraju rada daje kritički prikaz novog modela ekonomskog rasta i razvoja sa stanovišta mogućnosti i ograničenja za njegovu efikasnu primenu. U radu se zaključuje da su polazne pozicije za primenu novog modela ekonomskog razvoja srpske privrede veoma nepovoljne, pre svega usled visoke stope inflacije, niske stope industrijske proizvodnje, visoke nezaposlenosti i nedostatka finansijskih sredstava, ali da postoje šanse da se u narednom periodu realizuju privredni rast i razvoj ukoliko država bude na adekvatan način mobilisala sve raspoložive resurse i ukoliko bude dosledno sprovodila opredeljenje ka razvoju privrede. .
Keywords:
economic development / economic growth / transition / economic creases / economic policy / privredni razvoj / privredni rast / tranzicija / ekonomska kriza / ekonomska politika
Source:
Ekonomski vidici, 2011, 16, 2, 235-246
Publisher:
Društvo ekonomista Beograda, Beograd
Related items
Showing items related by title, author, creator and subject.
Kokeza, Gordana

(Društvo ekonomista Beograda, Beograd,

2011

)

Najdenov, Ivan; Raić, Karlo; Kokeza, Gordana

(Editura Stiintifica Fmr, Bucharest,

2011

)

Kokeza, Gordana

(Društvo ekonomista Beograda, Beograd,

2013

)