Comparative analysis of oxidative synthesis of N-alkyl, N,N-dialkyl and N-cykloalkyl-O-isobutyl thioncarbamate
Uporedna analiza oksidativnih postupaka sinteze N-alkil, N,N-dialkil i N-cikloalkil-O-izobutil tionkarbamata
Authors
Sovrlić, Milica
Milosavljević, Milutin M.
Marinković, Aleksandar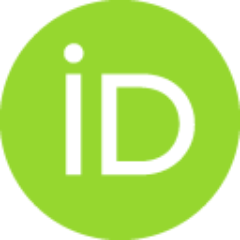 Đukanović, Jasmina S.
Brković, Danijela V.
Konstantinović, Sandra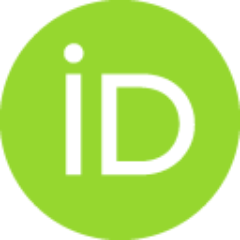 Article (Published version)

Abstract
An optimized synthesis of N-alkyl, N,N-dialkyl- and N-cycloalkyl-O-isobutyl thioncarbamates by aminolysis of sodium isobutylxanthogenic acid (NaiBXAc) and primary, secondary and cycloalkyl amines was developed at laboratory scale and applied at semi-industrial level. Studies on dependence of N-n-propyl-O-isopropylthiocarbamate yield and purity with respect to reaction parameters: reaction time and molar ratio of n-propylamine and NaiBXAc, were performed. In such way, optimal reaction conditions for synthesis of N-alkyl, N,N-dialkyl- and N-cycloalkyl- O-isobutyl thioncarbamates, by aminolysis of NaiBXAc, were established. Also, comparative results of thioncarbamates synthesis starting from potassium isobutyl xanthate (KiBX) and corresponding amines in presence of different oxidants (hydrogen peroxide, sodium hypochlorite and new oxidative agent potassium peroxodisulfate) were evaluated. The synthesized compounds have been fully characterized by FTIR, 1H- and 13C-NMR and MS data, element
...
al analysis and purity have been determined by gas chromatographic method (GC). To our knowledge, ten synthesized thioncarbamates are here characterized for the first time. The synthesized compounds could be used as selective reagents for flotation of copper and zinc ores. The presented methods offer several benefits, namely, high product yields and purity, simple operation, mild reaction conditions without use of hazardous organic solvents, while some of them could be implemented on industrial scale production.
U radu je prikazana optimizovana sinteza N-alkil-, N,N-dialkil- i N-cikloalkil-O-izobutiltionkarbamata reakcijom aminolize natrijum-izobutilksantogenacetata (NaiBXAc) i primarnih, sekundarnih i cikloalkilamina. Takođe, dat je pregled uporednih postupaka sinteze tionkarbamata polazeći od kalijum-izobutilksantata (KiBX) i odgovarajućih amina u prisustvu različitih oksidacionih sredstava: vodonik-peroksida, natrijum-hipohlorita i kalijum-peroksodisulfata kao novog oksidacionog sredstva. Struktura sintetisanih jedinjenja potvrđena je FTIR, 1H- i 13C-NMR i MS instrumentalnim metodama i elementarnom analizom, a čistoća je određena gasnom hromatografskom metodom. Deset sintetisanih tionkarbamata su prvi put okarakterisani i predstavljaju nova jedinjenja. Sintetisana jedinjenja mogu naći primenu kao selektivni reagensi za flotaciju rude bakra i cinka. Opisane postupke karakteriše visok stepen konverzije i čistoća proizvoda, blagi reakcioni uslovi bez upotrebe organskih rastvarača kao reakciono
...
g medijuma, a neki su tehnološki primenljivi na industrijskom nivou proizvodnje.
Keywords:
Potassium isobutylxanthogenate / Sodium hypochlorite / Isobutylthioncarbamate / Aminolysis / Oxidation / Catalyst / kalijum-izobutilksantogenat / natrijum-hipohlorit / izobutiltionkarbamat / aminoliza / oksidacija / katalizator
Source:
Hemijska industrija, 2011, 65, 5, 541-549
Publisher:
Association of Chemical Engineers of Serbia
Funding / projects: