Microwave synthesis and characterization of Pt and Pt-Rh-Sn electrocatalysts for ethanol oxidation
Mikrotalasna sinteza i karakterizacija Pt i Pt-Rh-Sn katalizatora za oksidaciju etanola
Authors
Stevanović, Sanja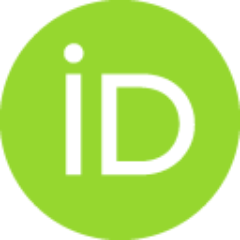 Tripković, Dušan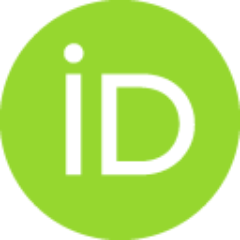 Poleti, Dejan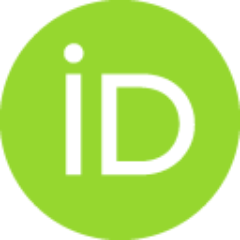 Rogan, Jelena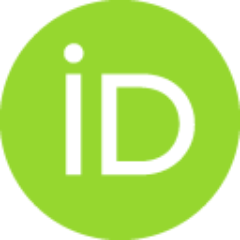 Tripković, Amalija
Jovanović, Vladislava M.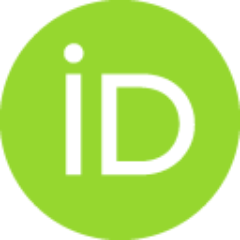 Article (Published version)

Abstract
Carbon-supported Pt and Pt-Rh-Sn catalysts were synthesized by the microwave-polyol method in ethylene glycol solution and were investigated in the ethanol electro-oxidation reaction. The catalysts were characterized in terms of structure, morphology and composition employing the X-ray diffraction (XRD), scanning tunneling microscopy and energy-dispersive X-ray spectroscopy techniques. The STM analysis indicated rather uniform particles and particle sizes below 2 nm for both catalysts. The XRD analysis of the Pt/C catalyst revealed two phases, one with the main characteristic peaks of the face-centered cubic crystal structure (fcc) of platinum and the other related to the graphite-like structure of the carbon support, Vulcan XC-72R. However, in the XRD pattern of the Pt-Rh-Sn/C catalyst, diffraction peaks for Pt, Rh or Sn could not be resolved, indicating extremely low crystallinity. The small particle sizes and homogeneous size distributions of both catalysts could be attributed to th
...
e advantages of the microwave-assisted modified polyol process in ethylene glycol solution. The Pt-Rh-Sn/C catalyst was highly active for ethanol oxidation with the onset potential shifted by more than 150 mV to more negative values and with currents nearly 5 times higher in comparison to the Pt/C catalyst. The stability tests of the catalysts, as studied by chronoamperometric experiments, revealed that the Pt-Rh-Sn/C catalyst was evidently less poisoned than the Pt/C catalyst. The increased activity of Pt-Rh-Sn/C in comparison to Pt/C catalyst was most probably promoted by the bi-functional mechanism and the electronic effect of the alloyed metals.
Pt i Pt-Rh-Sn katalizatori na ugljeniku razvijene površine su sintetizovani poliol-mikrotalasnim postupkom u rastvoru etilenglikola i ispitivani za reakciju eletrohemijske oksidacije etanola u kiseloj sredini. Katalizatori su okarakterisani strukturno, morfološki i po sastavu korišćenjem XRD, STM i EDX tehnika. STM analiza je potvrdila da su Pt i Pt-Rh-Sn čestice uniformne veličine i prečnika manjeg od 2 nm. XRD analiza Pt/C katalizatora pokazala je prisustvo dve faze, jedne sa glavnim karakterističnim pikovima za pljosno-centriranu kubnu kristalnu strukturu platine (111, 200, 220 i 311) i druge sa difrakcionim pikom na 2q oko 25° karakterističnim za heksagonalnu strukturu vulkana XC-72R (ugljeničnog nosača). XRD analiza Pt-Rh-Sn/C katalizatora nije pokazala karakteristične pikove, što je indikacija veoma male kristaličnosti katalizatora. Aktivnost katalizatora ispitivana je potenciodinamičkim i hronoamperometrijskim merenjima. Pt-Rh-Sn/C katalizator je veoma aktivan za oksidaciju etan
...
ola sa početkom reakcije na potencijalima za oko 150 mV pomerenim ka negativnijim vrednostima i strujama koje su oko pet puta veće u poređenju sa Pt/C katalizatorom. Stabilnost katalizatora ispitivana hronoamperometrijski pokazala je da se Pt-Rh-Sn/C katalizator manje truje od Pt/C katalizatora. Mala veličina i homogena distribucija čestica mogu se pripisati prednostima mikrotalasne sinteze i modifikovanog poliol postupka u rastvoru etilenglikola. Veća aktivnost Pt-Rh-Sn/C katalizatora u poređenju sa Pt/C katalizatorom posledica je bi-funkcionalnog mehanizma i elektronskog (ligand) efekta metala u sintetizovanoj leguri.
Keywords:
Pt-Rh-Sn catalyst / ethanol oxidation / polyol synthesis / microwave irradiation / STM
Source:
Journal of the Serbian Chemical Society, 2011, 76, 12, 1673-1685
Publisher:
Serbian Chemical Society, Belgrade
Funding / projects: