Immobilization of lipase from Candida rugosa into copolymer hydrogels of poly(N-isopropylacrylamide-co-itaconic acid) synthesized in the presence of surfactants
Imobilizacija lipaze iz Candida rugosa u kopolimerne hidrogelove poli(N-izopropilakrilamid-ko-itakonska kiselina) sintetisane u prisustvu površinski aktivnih materija
Authors
Milašinović, Nikola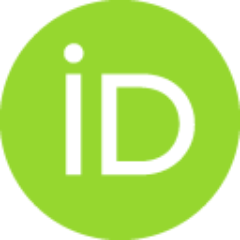 Milosavljević, Nedeljko
Filipović, Jovanka M.
Knežević-Jugović, Zorica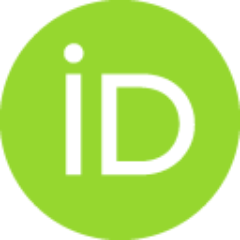 Kalagasidis-Krušić, Melina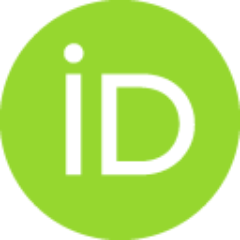 Article (Published version)

Abstract
To overcome the problems of free enzyme application as catalysts in chemical reactions, i.e., high costs of isolation and purification processes, high sensitivity to process conditions, insufficient enzyme stability etc., different immobilization techniques need to be used. Immobilization to/within solid support improves enzyme stability decreasing its denaturation. This paper deals with hydrogels of N-isopropylacrylamide and itaconic acid with incorporated nonionic surfactants (Triton X-100, Brij 30 and Tween 80) synthesized in distilled water at room temperature by free radical polymerization. These hydrogels were used as supports for immobilization of enzyme, lipase from Candida rugosa by post-entrapment method. The aim was to investigate the effect of the non-ionic surfactants on the lipase binding capacity, as well as on its hydrolytic activity. In order to characterize the obtained hydrogels, FT-IR analysis has been performed. Further, the swelling behaviour of these samples in b
...
uffer solution of pH 6.80 has been investigated. The dynamic-mechanical properties of hydrogels have been studied, too. The immobilized lipase showed somewhat reduced hydrolytic activity, compared to the activity of free lipase as well as in comparison to the lipase immobilized to the reference sample (sample synthesized under the same polymerization conditions, but in the absence of surfactants). It was concluded that the addition of surfactants increased the hydrogel mesh size. The surfactant addition did not affect the dynamic-mechanical properties of the investigated hydrogels. The largest percentage of specific activity and yield of activity were presented by the reference sample, too. It is obvious that the absence of surfactants charged groups has no influence on the lipase binding capacity, and the obtained activity yields are to be expected.
U radu je ispitana imobilizacija lipaze iz Candida rugosa u hidrogel poli(N-izopropilakrilamid-ko-itakonska kiselina) sintetisane u prisustvu nejonskih površinski aktivnih materija. Pri sintezi je varirana vrsta i sadržaj površinski aktivnih materija. Ispitana su mehanička svojstva sintetisanih hidrogelova i urađena je FT-IR analiza. Imobilizacija lipaze je izvedena bubrenjem prethodno sintetisanih hidrogelova u rastvoru lipaze, a zatim je ispitan uticaj dodatka površinski aktivnih materija pri sintezi nosača na kapacitet uklapanja lipaze u hidrogel i na aktivnost tako uklopljene lipaze. Imobilisana lipaza iz Candida rugosa je pokazala umanjenu hidrolitičku aktivnost, kako u odnosu na aktivnost slobodne lipaze, što je i očekivano, tako i u odnosu na aktivnost lipaze imobilisane u referentni hidrogel, sintetisan bez prisustva površinski aktivnih materija.
Keywords:
non-ionic surfactants / hydrogels / N-isopropylacrylamide / itaconic acid / lipase activity / nejonski surfaktanti / hidrogelovi / N-izopropilakrilamid / itakonska kiselina / aktivnost lipaze
Source:
Hemijska industrija, 2011, 65, 6, 667-673
Publisher:
Association of Chemical Engineers of Serbia
Funding / projects: