Synthesis and characterization of copolymer hydrogels of chitosan, itaconic acid and N-isopropylacrylamide
Sinteza i karakterizacija kopolimernih hidrogelova hitozana, itakonske kiseline i N-izopropilakrilamida
Authors
Milosavljević, Nedeljko
Milašinović, Nikola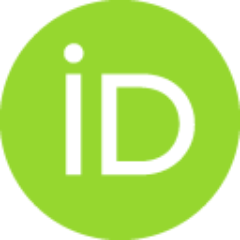 Filipović, Jovanka M.
Kalagasidis Krušić, Melina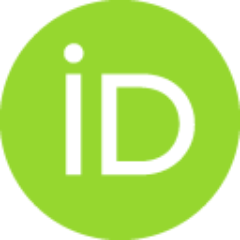 Article (Published version)

Abstract
This paper deals with the synthesis of copolymer hydrogels of N-isopropylacrylamide, itaconic acid and chitosan. During synthesis, pH of the reaction solution and temperature were varied. It was found that the reaction at higher temperature, above lower critical solution temperature (LCST) value of N-isopropyl-acrylamide resulted in a formation of polymer rich domains or aggregates in the matrix of loosely tied network, which cause a higher degree of swelling. More-over, reaction pH also affects the degree of swelling and contraction of hydrogels owing to the different ionization of the ionic groups present in the hydrogel. The values of the diffusion exponent, n, indicate non-Fickian kinetics corresponding to diffusion and relaxation of polymer chains. These hydrogels could be classified as macroporous hydrogels. Hence, it is possible to synthesize hydrogels of desired functionality which allow their application in different fields. .
U ovom radu je prikazana sinteza kopolimernih hidrogelova N-izopropilakrilamida, itakonske kiseline i hitozana. Pri sintezi su varirani temperatura i pH vrednost rastvora za sintezu. Utvrđeno je da temperatura sinteze iznad donje kritične temperature rastvora (LCST) za NIPAM utiče na stvaranje agregata i elastičnih polimernih lanaca u mreži što omogućava veće bubrenje hidrogelova. Takođe je utvrđeno da i pH rastvora pri sintezi utiče na stepen bubrenja i kontrakcije hidrogelova, jer dolazi do različitog stepena jonizacije grupa koje ulaze u sastav hidrogela. Transport tečnosti kroz hidrogel ne prati Fick-ov zakon. Ovi hidrogelovi spadaju u grupu makroporoznih hidrogelova. Na ovaj način moguće je sintetisati hidrogelove željene funkcionalnosti što im omogućava primenu u raznim oblastima.
Keywords:
n-isopropilacrylamide / itaconic acid / chitosan / hydrogel / swelling behaviour / N-izopropilakrilamid / itakonska kiselina / hitozan / hidrogel / bubrenje
Source:
Hemijska industrija, 2011, 65, 6, 657-666
Publisher:
Association of Chemical Engineers of Serbia
Funding / projects: