Effect of temperature on the physical changes and drying kinetics in plum (Prunus domestica L.) Požegača variety
Uticaj temperature na fizičke promene i kinetiku sušenja šljive (Prunus domestica L.) sorte požegača
Autori
Živković, Milovan
Rakić, Sveto
Maletić, Radojka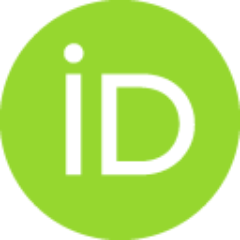 Povrenović, Dragan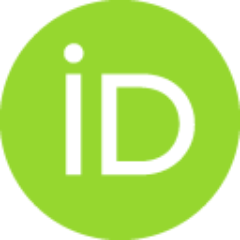 Nikolić, Miloš
Kosanović, Nada
Članak u časopisu (Objavljena verzija)

Apstrakt
In this study, drying kinetics of autochthonous variety Požegača plum was examined in a laboratory dryer at three temperatures. The whole plum fruits, together with the kernels were subjected to the drying process. The effect of drying has been examined at temperatures of 55, 60 and 75°C, with a constant air velocity of 1.1 m s-1. The corresponding experimental results were tested using six nonlinear regression models. Coefficient of determination (R2), standard regression error (SSE), model correlation coeficient (Vy), as well as the maximum absolute error (ΔY) showed that the logaritmic model was in good agreement with the experimental data obtained. During drying of plums, the effective diffusivity was found to be between 5.6×10-9 for 55°C and 8.9×10-9 m2 s-1 at 75°C, respectively. The physical characteristics of fresh (length 39.64 mm and width 29.15 mm) and dried (length 37.52 mm and width 22.85 mm) plum fruit were determined. Finally, by chemical analysis, the contents of micro-
...
and macro-elements (Fe, Mn, Cu, B and N, F, K, Ca, Mg and S) in the skin and flesh of the dried product, prunes, has been established.
Predmet ispitivanja ove studije je kinetika sušenja šljive autohtone sorte Požegača u laboratorijskoj sušari na tri temperaturna režima. Tretirani su celi plodovi šljiva, zajedno sa košticom. Ispitivan je efekat sušenja pri različitim temperaturama 55; 60 i 75°C, praćenjem promene vlažnosti materijala u funkciji vremena sušenja pri stalnoj brzini vazduha od 1,1 m s-1. Eksperimentalni rezultati ovih ispitivanja sušenja testirani su na šest nelinearnih regresionih modela. Koeficijent determinacije (R2), standardna greška regresije (SSE), koeficijent varijacije modela (Vy), kao i maksimalna apsolutna greška ocenjenog modela (ΔY), su pokazali da je Logarithmic model najbolje prilagođen eksperimentalnim podacima. Tokom sušenja plodova šljiva, utvrđen je koeficient difuzije čija se vrednost kretala između 5,6×10-9 za 55°C i 8,9×10-9 m2 s-1 za 75°C, respektivno. Određene su fizičke karakteristike svežih (dužina 39,64 mm i širine 29,15 mm) i sušenih (dužina 37,52 mm i širine 22,85 mm) plodova
...
šljive. Hemijskom analizom određen je sadržaj mikro-i makroelemenata (Fe, Mn, Cu, B i N, C, K, Ca, Mg i S) u koži i mesu kod sušenih plodova šljive.
Ključne reči:
convective drying / moisture content / physical characteristics / Požegača plum / konvektivno sušenje / sadržaj vlage / fizičke karakteristike / šljiva Požegača
Izvor:
Chemical Industry & Chemical Engineering Quarterly, 2011, 17, 3, 283-289
Izdavač:
Association of the Chemical Engineers of Serbia
Finansiranje / projekti: