The possibility of lactic acid fermentation in the Triticale stillage
Mogućnost mlečno-kiselinske fermentacije na džibri tritikalea
Authors
Marković, Milica
Markov, Siniša
Pejin, Dušanka
Mojović, Ljiljana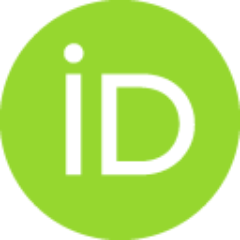 Vukašinović-Sekulić, Maja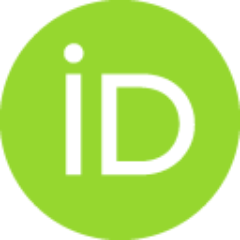 Pejin, Jelena
Joković, Nataša
Article (Published version)

Abstract
Triticale stillage is a by-product of bioethanol production. A research study was conducted in order to see if triticale stillage is adequate for lactic acid bacteria growth and lactic acid fermentation. Three Lactobacillus strains: Lactobacillus fermentum NRRL-B-75624, Lactobacillus fermentum PL-1, and Lactobacillus plantarum PL-4 were taken into consideration. Lactic acid fermentation was monitored by measuring pH value and titratable acidity. Lactobacillus fermentum PL-1 had the greatest decrease of pH values and increase of titratable acidity so it was chosen for future work. During the research, it was investigated how nutrient composition of triticale stillage and CaCO3 can influence lactic acid fermentation and CaCO3 role in cell protection. The nutrient composition of triticale stillage was satisfactory for lactic acid fermentation. The addition of CaCO3 helped in lactic acid fermentation. Although the titratable acidity in the samples with CaCO3 was lower than in the samples w
...
ithout CaCO3, the number of viable cells was higher for the samples with CaCO3, which showed that CaCO3 protected lactic acid cells from inhibition by lactic acid.
Džibra tritikalea predstavlja jedan od sporednih produkata tokom proizvodnje bioetanola. Glavna ideja istraživanja je bila da se istraži pogodnost džibre tritikalea kao podloge za uzgajanje bakterija mlečne kiseline i mlečnokiselinsku fermentaciju. Tokom rada su ispitivana tri soja bakterija mlečne kiseline: Lactobacillus fermentum NRRL-B-75624, Lactobacillus fermentum PL-1 i Lactobacillus plantarum PL-4. Tok mlečno-kiselinske fermentacije praćen je merenjem pH vrednosti uzorka, kao i određivanjem titrabilne kiselosti. Kod Lactobacillus fermentum PL-1 je zabeleženo najveće sniženje pH vrednosti, kao i porast titrabilne kiselosti, te je iz tih razloga izabran za dalji tok rada. Istraživanje je bilo usmereno i na to kako hranjivi sastav podloge i dodatak CaCO3 utiču na mlečno-kiselinsku fermentaciju, kao i na zaštitnu ulogu CaCO3 na ćelije bakterija mlečne kiseline. Hranjivi sastav džibre tritikalea se pokazao kao kompletna podloga za odvijanje mlečno-kiselinske fermentacije. Titrabilna
...
kiselost je bila niža kod uzoraka sa dodatkom CaCO3, u odnosu na uzorke kojima nije dodat CaCO3, zbog formiranja Ca-laktata. Istovremeno je zabeležen veći broj vijabilnih ćelija u uzorcima kod kojih je dodat CaCO3, što ukazuje da CaCO3 ima zaštitnu ulogu na ćelije bakterija mlečne kiseline.
Keywords:
triticale stillage / lactic acid / Lactobacillus sp. / CaCO3 / džibra tritikalea / mlečna kiselina / Lactobacillus sp. / CaCO3
Source:
Chemical Industry & Chemical Engineering Quarterly, 2011, 17, 2, 153-162
Publisher:
Association of the Chemical Engineers of Serbia
Funding / projects: