Effect of soya milk on antioxidant activity changes in chocolate
Authors
Zarić, Danica
Pajin, Biljana
Rakin, Marica
Dokić, L.P.
Šereš, Zita I.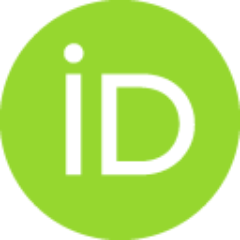 Soronja-Simović, Dragana M.
Lončarević, Ivana
Article (Published version)

Abstract
Properties of chocolate depend on raw chocolate composition, manufacturing process and properly guided phase of precrystallization. In this paper chocolate was produced in a nonconventional way, in the ball mill. Milk powder, as most commonly used raw material for milk chocolate production, was replaced with soy milk powder. In Western countries, soya milk is used in a diet of people who are intolerant to lactose, or who do not consume foods of animal origin. Three types of chocolate have been produced: R1 chocolate mass with 20% cow milk powder, chocolate mass R2 with 15% soy milk powder and R3 chocolate mass with 20% soy milk powder in laboratory ball mill. The aim of this research was to examine the influence of the milk powder and soya milk powder (15% and 20%) on the total phenolic content. The total phenolic content (TPC) increased with the increase of soya milk content in chocolate samples. Antiradical scavenging activity was in a direct relationship with the total phenolics con
...
tent. The lowest IC50 showed the sample of chocolate with 20% of soya milk.
Keywords:
Antioxidant activity / Ball mill / Chocolate / Hardness / Solid fat content / Soya milk / Total phenolics
Source:
CEFood 2012 - Proceedings of 6th Central European Congress on Food, 2012, 103-107
Publisher:
6th Central European Congress on Food, CEFood 2012