Influence of monomer and crosslinker molar ratio on the swelling behaviour of thermosensitive hydrogels
Uticaj molarnog odnosa monomera i umreživača na karakteristike bubrenja termoosetljivih hidrogelova
Authors
Ilić-Stojanović, Snežana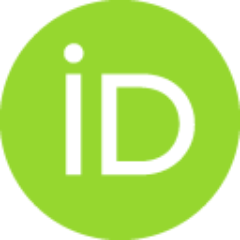 Nikolić, Ljubiša B.
Nikolić, Vesna
Stanković, Mihajlo
Stamenković, Jakov
Mladenović-Ranisavljević, Ivana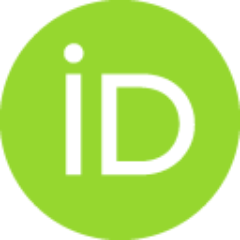 Petrović, Slobodan
Article (Published version)

Abstract
The synthesis of the poly(N-isopropylacrylamide-co-2-hydroxypropyl-methacrylate) hydrogel along with the analysis of the residual monomers content and influence of monomer and crosslinker molar ratios on the swelling behaviour was investigated. Synthesis of thermosensitive hydrogel based on N-isopropylacrylamide was carried out with the molar ratios of 5, 10, 15 and 20 mol% of monomer 2-hydroxypropyl-methacrylate, in the presence of ethylene glycol dimethacrylate as a crosslinker (1, 1.5, 2 and 3 mol%) and 2,2'-azobis(2-methylpropionitrile) as an initiator in acetone. The quantities of residual monomers in the synthesized copolymers were determined by HPLC method, ranging from 0.19 to 0.49% for N-isopropylacrylamide and from 0.13 to 0.63% for 2- -hydroxypropyl-methacrylate, counting the amount of xerogel. The hydrogels swelling ratio depending on time at 20 and 40°C was examined. It was found that the hydrogel with 5 mol% 2-hydroxypropyl-methacrylate and 1 mol% ethylene glycol dimethac
...
rylate had the highest degree of swelling (( = 29.59) at 20°C, and that the hydrogel with 20 mol% 2-hydroxypropyl-methacrylate and 3 mol% ethylene glycol dimethacrylate had the lowest swelling degree ((=2.17) at 40°C.
Predmet ovog rada je sinteza kopolimernog hidrogela poli(N-izopropilakrilamid-ko-2-hidroksipropilmetakrilata), analiza sadržaja rezidualnih monomera i ispitivanje uticaja molskog odnosa monomera i umreživača na karakteristike bubrenja. Sinteza termoosetljivog hidrogela na bazi N-izopropilakrilamida izvršena je sa molarnim udelom 5, 10, 15 i 20 mol% monomera 2-hidroksipropilmetakrilata, u prisustvu umreživača etilenglikoldimetakrilata (u koncentraciji: 1, 1,5 , 2 i 3 mol%) i inicijatora 2,2'-azobis(2-metilpropionitrila) u acetonu. Sadržaj zaostalih monomera u sintetizovanim kopolimerima analiziran je pomoću HPLC metode. Vrednosti se nalaze u granicama od 0,19 do 0,49% za N-izopropilakrilamid i od 0,13 do 0,63% za 2-hidroksipropilmetakrilat računajući na količinu kserogela. Ispitan je stepen bubrenja dobijenih hidrogelova u zavisnosti od temperature. Najveći stepen bubrenja (( = 29,59) pri konstantnoj temperaturi od 20°C dostigao je uzorak hidrogela sa 5 mol% 2-hidroksipropilmetakrilata
...
i 1 mol% umreživača EGDM-a, a najmanji (( = 2.17) pri temperaturi od 40°C dostigao je uzorak hidrogela sa 20 mol% 2-hidroksipropilmetakrilata i 3 mol% umreživača EGDM-a. PR Projekat Ministarstva nauke Republike Srbije, br. TR 34012.
Keywords:
thermosensitive hydrogel / residual monomers / swelling / N-isopropylacrylamide / 2-hydroxypropyl-methacrylate / termoosetljivi hidrogelovi / bubrenje / rezidualni monomeri / N-izopropilakrilamid / 2-hidroksipropilmetakrilat
Source:
Chemical Industry & Chemical Engineering Quarterly, 2012, 18, 1, 1-9
Publisher:
Association of the Chemical Engineers of Serbia
Funding / projects: