Synthesis of tetraalkylthiuram disulfides using different oxidants in recycling solvent mixture
Sinteza tetraalkiltiuram-disulfida primenom različitih oksidacionih sredstava u reciklovanoj smeši rastvarača
Authors
Milosavljević, Milutin M.
Marinković, Aleksandar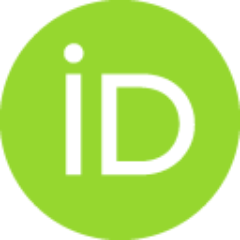 Marković, Jelena M.
Brković, Danijela V.
Milosavljević, Milan M.
Article (Published version)

Abstract
A new optimized laboratory synthesis of tetraalkylthiuram disulfides, starting from dialkyl amines and carbon disulfide in presence of three oxidants (hydrogen peroxide, potassium peroxodisulfate and sodium hypochlorite) and appropriate reaction media (two mixtures of isopropyl alcohol-water used in two consecutive syntheses) was presented in this work. The first synthesis was performed in a recycled azeotropic mixture of isopropyl alcohol-water 87.7%-12.3%, and second in a filtrate obtained after first synthesis, which was a mixture of isopropyl alcohol-water 70.4%-29.6%. After the second synthesis and filtration, recycled azeotropic mixture isopropyl alcohol-water 87.7%-12.3% was regenerated from the filtrate by rectification. Considering this, the technology for beneficial use of recycling isopropyl alcohol-water mixture as a reaction medium for tetraalkylthiuram disulfides synthesis was developed. This concept could contribute to extraordinary economical benefit of implemented opti
...
mal laboratory synthesis at semi-industrial level. High yields of tetraalkylthiuram disulfides were obtained at both laboratory and semi-industrial level. Structure and purity of synthesized compounds were confirmed by elemental analysis, as well as FTIR, 1H- and 13C-NMR, and MS spectral data.
U ovom radu je prikazan nov optimizovani laboratorijski postupak sinteza tetraalkiltiuramdisulfida, polazeći od dialkilamina i ugljendisulfida u prisustvu oksidacionih sredstava (vodonik-peroksid, kalijum-peroksodisulfat i natrijum-hipohlorit), u odgovarajućem reakcionom medijumu: dve smeše izopropil alkohol-voda korišćene u dve uzastopne sinteze. Prva sinteza se izvodi u reciklovanoj azeotropskoj smeši izopropil-alkohola-voda sastava 87,7%-12,3%. Izvršena je optimizacija postupka u odnosu na molarni odnos reaktanata i koncetraciju proizvoda u suspenziji. Filtrat, dobijen nakon filtriranja suspenzije tetraalkiltiuram-disulfida iz prve sinteze, koji sadrži smešu izopropil alkohol-voda 70,4%-29,6%, uspešno je korišćen za naredne sinteze tetraalkiltiuram-disulfida. Nakon druge sinteze, filtracijom suspenzije, dobija se filtrat kao smeša izopropil-alkohol-voda 57,0%-43,0%, koji se regeneriše rektifikacijom pri čemu se dobija azeotropska smeša sastava izopropil alkohol-voda 87,7%-12,3%. Pri
...
menom navedenog postupka osvojena je tehnologija koja uključuje proces reciklovanja smeše reakcionog medijuma izopropil alkohol-voda za sintezu tetraalkiltiuram-disulfida. Takav koncept doprinosi izvanrednoj ekonomičnosti implementiranog optimalnog laboratorijkog postupka sinteze na poluindustrijski nivo. Visoki prinosi tetraalkiltiuram-disulfida su dobijeni sintezama na laboratorijskom nivou, kao i primenom na poluindustrijskom nivou proizvodnje. Struktura i čistoća sintetisanih jedinjenja: tetrametiltiuram-disulfid (TMTD), tetraetiltiuram-disulfid (TETD), tetrapropiltiuram-disulfid (TPTD), tetraizopropiltiuram-disulfid (TiPTD), tetrabutiltiuramdisulfid (TBTD), tetraizobutiltiuram-disulfid (TiBTD), su potvrđene FTIR, 1H- i 13C-NMR spektroskopijom, MS spektrometrijom i elementalnom analizom. PR Projekat Ministarstva nauke Republike Srbije, br. 172013.
Keywords:
tetraalkylthiuram disulfide / optimization / reaction medium / oxidants / tetraalkiltiuram disulfid / optimizacija / reakciona sredina / oksidanti
Source:
Chemical Industry & Chemical Engineering Quarterly, 2012, 18, 1, 73-81
Publisher:
Association of the Chemical Engineers of Serbia
Funding / projects: