Controlled production of alginate nanocomposites with incorporated silver nanoparticles aimed for biomedical applications
Kontrolisano dobijanje alginatnih nanokompozita sa inkorporisanim nanočesticama srebra u cilju biomedicinske primene
Authors
Stojkovska, Jasmina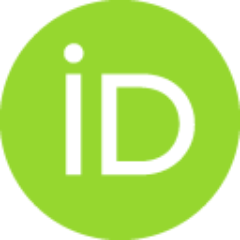 Zvicer, Jovana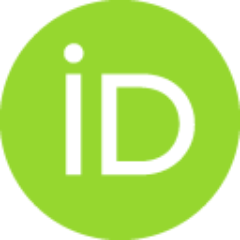 Jovanović, Željka
Mišković-Stanković, Vesna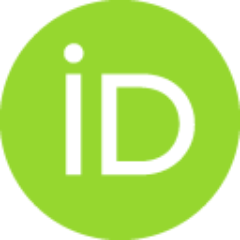 Obradović, Bojana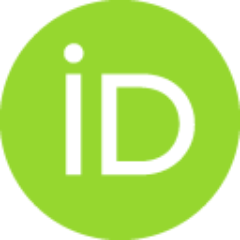 Article (Published version)

Abstract
The production of nanocomposite alginate microbeads with electrochemically synthesized silver nanoparticles (AgNPs) based on the electrostatic extrusion technique was investigated with respect to their potentials for utilization in pharmaceutical and biomedical applications. It was shown that electrochemical synthesis of AgNPs results in the reduction of practically all the Ag+ present in the initial solution, yielding stable Ag/alginate colloid solutions that were demonstrated to be suitable for sterilization, manipulation, and electrostatic extrusion with retention of the AgNPs. The presence of AgNPs in the alginate colloid solutions had negligible effects on the size of the produced Ag/alginate microbeads, which was mainly determined by the electrostatic potential applied during the extrusion. On the other hand, the incorporation of AgNPs within the alginate hydrogel induced slight changes in biomechanical properties of the microbeads determined in a biomimetic bioreactor. Thus, pac
...
ked beds of nanocomposite Ag/alginate microbeads exhibited a slightly higher dynamic compression modulus as compared to that of control alginate microbeads (154±4 and 141±2 kPa, respectively). On the other hand, the equilibrium unconfined compression modulus was significantly lower for the nanocomposite microbeads as compared to that of the controls (34±2 and 47±1 kPa, respectively).
U ovom radu je ispitivan proces dobijanja elektrostatičkom ekstruzijom nanokompozitnih alginatnih mikročestica sa inkorporisanim elektrohemijski sintetisanim nanočesticama srebra u pogledu potencijala za primenu u farmaciji i biomedicini. Pokazalo se da tokom elektrohemijske sinteze nanočestica dolazi do praktično potpune redukcije Ag jona prisutnih u početnom rastvoru, dajući na taj način stabilne Ag/alginatne koloidne rastvore. Pokazano je zatim, da su ovi rastvori pogodni za sterilizaciju, manipulaciju, kao i elektrostatičku ekstruziju uz zadržavanje i očuvanje nanočestica. Prisustvo nanočestica srebra u koloidnim rastvorima nije imalo uticaj na veličinu dobijenih Ag/alginatnih mikročestica koja je pretežno bila određena vrednošću primenjenog elektrostatičkog napona tokom ekstruzije. Sa druge strane, inkorporacija nanočestica srebra unutar alginatnog hidrogela je uzrokovala male promene biomehaničkih karakteristika koje su određene u biomimičnom bioreaktoru. Naime, modul elastičnost
...
i pakovanih slojeva nanokompozitnih Ag/alginatnih mikro-čestica određen pri dinamičkoj kompresiji je bio nešto veći nego kod pakovanog sloja kontrolnih alginatnih mikročestica (154±4 i 141±2 kPa, redom) dok je ravnotežni modul elastičnosti slojeva nanokompozitnih mikročestica bio značajno manji (34±2 i 47±1 kPa, redom).
Keywords:
electrochemical synthesis / electrostatic extrusion / sterilization / biomechanical properties
Source:
Journal of the Serbian Chemical Society, 2012, 77, 12, 1709-1722
Publisher:
Serbian Chemical Society, Belgrade
Funding / projects: