Antifungal activity of oregano (Origanum vulgare L.) extract on the growth of Fusarium and Penicillium species isolated from food
Antifungalna aktivnost ekstrakta origana (Origanum vulgare L.) na rast Fusarium i Penicillium vrsta izolovanih iz hrane
Authors
Kocić-Tanackov, Sunčica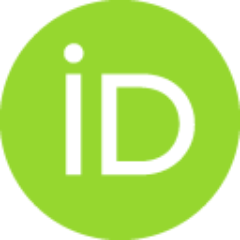 Dimić, Gordana
Tanackov, Ilija
Pejin, Dušanka
Mojović, Ljiljana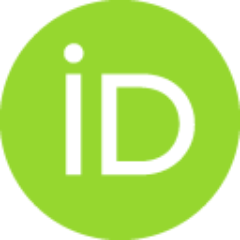 Pejin, Jelena
Article (Published version)

Abstract
The effect of the oregano extract (Origanum vulgare L.) on the growth of Fusarium and Penicillium species isolated from cakes and ready-for-use fresh salads from different kinds of vegetables was investigated. The contents of the active component of extract were identified by GC-MS and they include: carvacrol (34.2%), carvone (18.5%), p-cimene (8.05%), thymol (3.74%). The oregano extract showed the ability to reduce mould growth at all applied concentrations. Stronger inhibitory effect on the growth of Penicillium species, contrary to Fusarium, was determined. At extract concentration of 2.50 mL/100 mL, growth of P. aurantiogriseum, P. glabrum and P. brevicompactum was completely inhibited during 14 days of incubation. At the same concentration, growth of Fusarium proliferatum was inhibited by 81.71%, F. oxysporum by 85.84%, F. verticillioides by 86.50%, P. chrysogenum by 86.2% and F. subglutinans by 88.85%.
U radu je prikazan uticaj ekstrakta origana (Origanum vulgare L.) na rast Fusarium i Penicillium vrsta izolovanih iz kolača i salata od svežeg povrća. Antifungalna ispitivanja su izvedena metodom agar ploča. Sastav aktivnih komponenti ekstrakta je određen GC-MS metodom i kao glavne komponente ustanovljene su: karvakrol (34,2%), karvon (18,5%) i p-cimen (8,05%). Ispitivani ekstrakt je na svim primenjenim koncentracijama pokazao sposobnost redukcije rasta plesni. Jači inhibitorni efekat je utvrđen na rast Penicillium vrsta. Pri koncentraciji od 2,50 mL/100 mL ekstrakta rast P. aurantiogriseum, P. glabrum i P. brevicompactum je kompletno inhibiran tokom 14 dana inkubiranja. Pri istoj koncentraciji rast F. proliferatum je inhibiran za 81,71%, F. oxysporum za 85,84%, F. verticillioides za 86,50%, P. chrysogenum za 86,2% i F. subglutinans za 88,85%. Ispitivani začinski ekstrakt origana je pored ograničavanja rasta kolonija plesni uzrokovao i promene u makro- i mikromorfologiji. Pri višim kon
...
centracijama (1,50 i 2,50 mL/100 mL) došlo je do formiranja nekarakterističnih, kolonija sa izdignutim centrom, zrnaste strukture i smanjenom konidijacijom (P. brevicompactum, P. chrysogenum, F. oxysporum). Takođe, na ovim koncentracijama su u mikroskopskom preparatu uočene deformacije hifa (sa čestom fragmentacijom i zadebljanjima, ugibanje) i reproduktivnih organa (vezikule nepravilnog oblika, često bez metula i fijalida, pojava proširenih metula, deformacija monofijalida) ili bez reprouktivnih organa (P. aurantiogriseum, P. brevicompactum i P. chrysogenum). Rezultati pokazuju da bi ispitivani ekstrat origana mogao imati zaštitni efekat u kontroli rasta plesni u hrani tokom čuvanja ili čak produžiti rok trajnosti hrane.
Keywords:
oregano extract / antifungal activity / Fusarium spp. / Penicillium spp. / ekstrakt origana / antifungalni uticaj / Fusarium spp. / Penicillium spp.
Source:
Hemijska industrija, 2012, 66, 1, 33-41
Publisher:
Association of Chemical Engineers of Serbia
Funding / projects: