Formation of nano-plate silver particles in the presence of polyampholyte copolymer
Authors
Trandafilović, Lidija V.
Luyt, Adriaan S.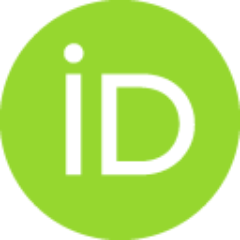 Bibić, Nataša M.
Dimitrijević-Branković, Suzana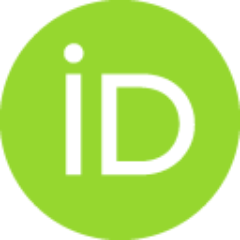 Georges, Michael K.
Radhakrishnan, Thottackad
Đoković, Vladimir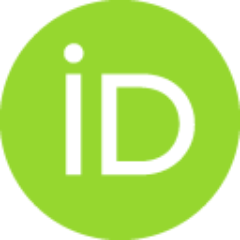 Article (Published version)

Abstract
Poly(2-(dimethylamino)ethyl methacrylate-co-acrylic acid) polyampholyte copolymers were synthesized by radical polymerization of the co-monomers in different molar ratios (2-1, 1-1 and 1-2). The water solutions of the obtained materials were used as stabilization agents for the synthesis of silver nanoparticles. XRD. FTIR and DMA methods were used to study the physical properties of the pure copolymers. It was found that the copolymer is a completely amorphous and inhomogeneous material. The FTIR spectrum was analysed by using literature data and corresponding numerical simulations. TEM analysis showed that the shape of the nanoparticles prepared by reduction of the silver salt in the presence of co-polymers strongly depends on the ratio of DMAEMA and AA co-monomer units. Besides spherical Ag-nanoparticles, reduction in the presence of the polymer with equal molar content of co-monomers also resulted in the formation of nano-plate particles (circular thin plates and thin triangular nan
...
oprisms). The formation of the nano-plate particles was further promoted by heating the mentioned solution at 60 degrees C in air. UV-vis spectroscopy was used to study the change in the surface plasmon resonance behaviour during the growth of the nanoplates. The Ag-nanocomposite thin films of all three co-polymers showed fast antimicrobial activity against the Staphylococcus aureus, Escherichia coli and Candida albicans pathogens (more than 99% reduction after 2 h of exposure).
Keywords:
Polyampholyte / Nanoparticles / Silver / Nanocomposite / Antimicrobial properties
Source:
Colloids and Surfaces A-Physicochemical and Engineering Aspects, 2012, 414, 17-25
Publisher:
Elsevier Science Bv, Amsterdam