Linear free energy relationships applied to the reactivity and the C-13 NMR chemical shifts in 4-[[(substituted phenyl)imino]methyl]benzoic acids
Authors
Marinković, Aleksandar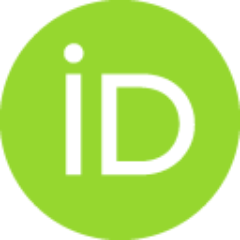 Jovanović, Bratislav Ž.
Assaleh, Fathi H.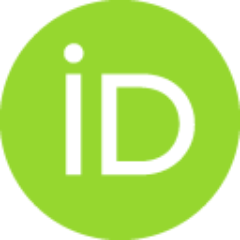 Vajs, Vlatka
Juranić, Milan I.
Article (Published version)

Abstract
Linear free energy relationships (LFER) were applied to the kinetic data and C-13 NMR chemical shifts in 4-[[(substituted phenyl)imino]methyl]benzoic acids. The correlation analysis for the kinetic data and substituent-induced chemical shifts (SCS) with sigma using single substituent parameter (SSP), as well as inductive (sigma(I)) and various resonance (sigma(R)) parameters using dual-substituent parameter (DSP), were carried out. The presented calculations account satisfactorily for the polar and resonance substituent effects having similar contributions at all carbons studied. Negative rho values were found for several correlations (reverse substituent effect). Exceptionally good Hammett correlation of C-13 NMR chemical shifts of azomethine carbon with electrophilic substituent constants sigma(+) indicates a significant resonance interaction in the aniline part of molecules. The conformations of investigated compounds have been studied by the use of DFT method, and together with C-1
...
3 NMR chemical shifts and kinetic data, give a better insight into the influence of such a structure on the transmission of electronic substituent effects. New sigma constants for substituted phenyliminomethyl group have been calculated.
Keywords:
Rate constant / C-13 NMR spectroscopy / Spectra-structure correlations / Hammett equation / MO calculations
Source:
Journal of Molecular Structure, 2012, 1011, 158-165
Publisher:
Elsevier Science Bv, Amsterdam
Funding / projects: