Increase in bioethanol production yield from triticale by simultaneous saccharification and fermentation with application of ultrasound
Authors
Pejin, Dušanka
Mojović, Ljiljana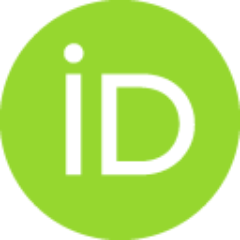 Pejin, Jelena
Grujić, Olgica
Markov, Siniša
Nikolić, Svetlana
Marković, Milica N.
Article (Published version)

Abstract
BACKGROUND: Bioethanol produced from renewable biomass, such as sugar, starch or lignocellulosic materials, is one of the alternative energy resources that is environmentally friendly. Triticale crops have a high yield as well as a high starch content and amylolytic enzyme activity and are therefore considered to be ideal for bioethanol production. RESULTS: This study examined the feasibility of ultrasound pretreatment to enhance the release of fermentable sugars from triticale meal during pretreatment and consequently increase bioethanol yield in the simultaneous saccharification and fermentation (SSF) process by Saccharomyces cerevisiae yeast. Ultrasonic pretreatment effectively increased the glucose and maltose content after liquefaction by 15.71% and 52.57%, respectively, compared with the untreated control sample under determined optimal conditions of sonication (5 min, 60 degrees C). The ultrasound pretreatment consequently improved bioethanol production during SSF processing sin
...
ce the bioethanol content was increased by 10.89%. CONCLUSION: Taking into consideration significant process parameters obtained in the SSF process of triticale meal with ultrasound pretreatment at 60 degrees C, the process time may be reduced from 72 to 48 h. At that point of the SSF, maximum bioethanol content of 9.55% (w/v), bioethanol yield of 0.43 g g(-1) of triticale starch, and percentage of the theoretical bioethanol yield of 84.56% were achieved.
Keywords:
triticale / ultrasound / bioethanol yield / fermentable sugars
Source:
Journal of Chemical Technology and Biotechnology, 2012, 87, 2, 170-176
Funding / projects: