Testing the protective efficiency of personal respiratory protection devices in radiologically contaminated environments
Ispitivanje efikasnosti sredstava lične respiratorne zaštite u uslovima radiološke kontaminacije životne sredine
Authors
Rajić, Dušan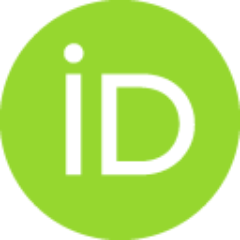 Ivanković, Negovan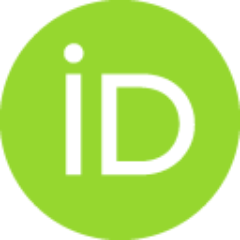 Ivanković, Nataša D.
Ilić, Marina
Senić, Željko
Pajić, Nataša D.
Article (Published version)

Abstract
The use of ammunition primed with depleted uranium is one of the hallmarks of modern combat operations, resulting in environmental contamination by particles of depleted uranium and uranium oxide, scattered around in the form of submicron-scale aerosols. This paper examined the protective effectiveness of the Serbian military's M3 protective face mask in relation to the presence of airborne depleted uranium and its by-products. Sodium chloride in solid aerosol form was used as a test substance and adequate physical simulator of such radioactive aerosols because its granulometric (particle) size distribution met the requirements of suitability as a simulator. Determination of aerosol concentration was carried out by flame photometry method, whilst granulometric distribution was determined by an electric particles analyzer. It was established that the total internal leakage of the M3 protective mask was as much a function of the penetration of particles through the combined M3 filter as
...
of the leaks along the fitting line of the user's face mask and the inhalation valve. In terms of its protective effect against aerosols of depleted uranium and associated oxides, the Serbian M3 protective mask was determined to be of high efficiency and physiological suitability.
Upotreba municije laborisane osiromašenim uranijumom predstavlja jedno od obeležja savremenih borbenih dejstava. Pri tome dolazi do kontaminacije životne sredine česticama osiromašenog uranijuma i oksidima uranijuma koje se raspršavaju u okolinu u formi aerosola submikronskih razmera. U radu je ispitivana efikasnost srpske vojne zaštitne maske M3 u odnosu na prisustvo osiromašenog uranijuma i njegovih produkata u vazduhu. Kao test supstancija i adekvatan fizički simulator ovakvih radioaktivnih aerosola korišćen je čvrsti aerosol NaCl čija granulometrijska raspodela veličine čestica ispunjava uslove za njegovu podobnost kao simulatora. Određivanje koncentracije ovih aerosola obavljeno je metodom plamene fotometrije, a granulometrijska raspodela električnim analizatorom čestica. Pokazano je da ukupno unutrašnje propuštanje zaštitne maske zavisi podjednako od prodiranja čestica kroz kombinovani filter M3, kao i od propuštanja na liniji naleganja obrazine na lice korisnika i kroz ventil iz
...
disanja. Utvrđena je visoka efikasnost i fiziološka podobnost srpske zaštitne maske M3 u zaštiti od aerosola osiromašenog uranijuma i njegovih oksida.
Keywords:
depleted uranium / aerosols / protective mask / filter / osiromašeni uranijum / aerosoli / zaštitna maska / filter
Source:
Nuclear Technology and Radiation Protection, 2013, 28, 1, 102-107
Publisher:
Vinca Institute of Nuclear Sciences
Funding / projects: