Substituent effect on IR, 1H- and 13C-NMR spectral data in N-substituted phenyl)-2-cyanoacetamides: A correlation study
Uticaj supstituenata na IR, 1H- i 13C-NMR spektralne podatke N-(supstituisanih fenil)-2-cijanoacetamida - korelaciona analiza
Authors
Marinković, Aleksandar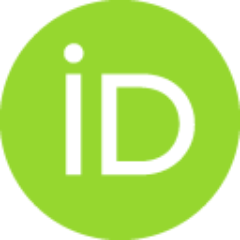 Brkić, Dominik R.
Martinović, Jelena S.
Mijin, Dušan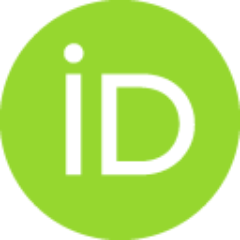 Milčić, Miloš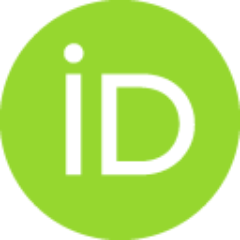 Petrović, Slobodan
Article (Published version)

Abstract
Linear free energy relationships (LFER) were applied to the IR, 1H- and 13C- -NMR spectral data of N-(substituted phenyl)-2-cyanoacetamides. A variety of substituents were employed for phenyl substitution and fairly good correlations were obtained using the simple Hammett and the Hammett-Taft dual substituent parameter equations. The correlation results of the substituent induced 13C-NMR chemical shifts (SCS) of the C1, C=O and N-H atom indicated different sensitivity with respect to electronic substituent effects. A better correlation of the SCSc=o with a combination of electrophilic and nucleophilic substituent constants indicated a significant contribution of extended resonance interaction (∏-delocalization) within the ∏1-unit. The conformations of the inves­tigated compounds were studied using the DFT B3LYP/6-311G**method and, together with the results of 13C-NMR and IR spectroscopic studies, a better insight into the influence of such a structure on the transmission of electronic
...
substituent effects was obtained.
Principi linearnih korelacija slobodnih energija (LFER) su primenjeni na IR, 1H- i 13C-NMR spektralne podatke N-(supstituisanih fenil)-2-cijanoacetamida. Pri sintezi N-(supstituisanih fenil)-2-cijanoacetamida izvršen je zadovoljavajući izbor supstituenata u pogledu elektronskih svojstava kako bi se adekvatno sagledao uticaj elektronskih efekata supstituenata na pomeranja u IR, 1H- i 13C-NMR spektralnim podacima. Primenom proste Hametove jednačine dobijene su zadovoljavajuće korelacije. Na osnovu korelacionih rezultata uočen je primaran uticaj elektronskih efekata na SCS (supstituentom indukovana hemijska pomeranja) vrednosti N-H vodonika, C1 i C=O ugljenika ispitivanih jedinjenja. Korelacioni rezultati za C=O ugljenik se značajno popravljaju ako se koristi kombinacija Ϭ+ i Ϭ- konstanti supstituenata, takozvane elektrofilne i nukleofilne konstante supstituenata, što ukazuje na postojanje značajne proširene rezonancione interakcije supstituenata i elektronske gustine karbonilne grupe. Vr
...
ednosti konstanti proporcionalnosti pF i pR za sve atome, ukazuju na približno isti doprinos efekta polja i rezonancionog efekta supstituenata. Efekat polja je nešto izraženji na N-H vodoniku, i za sve atome pokazuje značajne razlike u odnosu na njihov položaj u molekulskoj strukturi ispitivanih jedinjenja. Uticaj efekata supstituenata na IR vibracije istezanja N-H (simetrične i antisimetrične), C=O i CN veze je prevashodno elektronske prirode što se može zaključiti na osnovu dobrih korelacija dobijenih primenom Hametove jednačine i Ϭ parametara supstituenata. Osim toga izvršena je optimizacija geometrije ispitivanih jedinjenja primenom DFT B3LYP/ 6-311G**metode, pri čemu je nađeno da je trans-izomer nešto stabilnji, izuzev u slučaju jedinjenja 3. Supstituisana fenil-grupa i amidna grupa, kod trans-izomera, su približno koplanarne, dok se kod cis- izomera uočava značajna devijacija koja je značajno određena elektronskim efektima prisutnog supstituenta. Takođe je ispitivan položaj cis/trans ravnoteže u ugjen-tetrahloridu, i na osnovu rezultata FT/R analize, kada je prisutan H, CH3, OCH3, Br, i COOH supstituent, nađeno je da je cis izomer u velikom višku, a za ostala jedinjenja utvrđeno je postojanje ravnoteže cis- i trans-izomera.
Keywords:
N-(substituted phenyl)-2-cyanoacetamides / LFER analysis / IR and NMR spectra / SCS shift / Hammett equation / N-(supstituisani fenil)-2-cijanoacetamidi / LFER analiza / IR i NMR spektri / SCS pomeraj / Hametova jednačina
Source:
Chemical Industry & Chemical Engineering Quarterly, 2013, 19, 1, 67-78
Publisher:
Association of the Chemical Engineers of Serbia
Funding / projects: