The thermal degradation of some polymeric di-alkyl esters of itaconic acid
Termička razgradnja nekih polimernih dialkil estara itakonske kiseline
Authors
Popović, Ivanka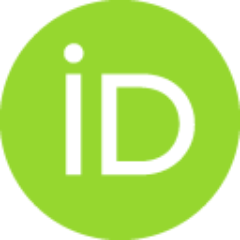 Katsikas, Lynne
Review (Published version)

Abstract
One group of polymers that may help relieve the dependence on crude oil is based on itaconic acid, the biotechnological production of which has become feasible. Itaconic acid and its derivatives can easily be incurporated into polymers and may serve as a substitute for petrochemically derived acrylate or methacrylate monomers. The applications of polymers based on itaconic di-esters depend largely on their thermal stability. The thermal stability of poly(di-itaconates) is dependent, not only on the general structure of the monomer repeating unit, but also on the structure of the ester substituent. Depolymerization, initiated by b-scission or random main chain scission, is the dominant thermolysis mechanism in most cases. The deploymerization of poly- (di-itaconates) may be accompanied by de-esterification, elimination, cross-linking, random main or side chain scission and carbonization. Comparison of the thermal degradation mechanism of polymeric di-esters of itaconic acid to that of c
...
orresponding poly(methacrylates) confirms the viability of substituting poly(methacrylates) by poly(di-itaconates). .
Jednu grupu polimera, koji bi mogli da umanje zavisnost od sirove nafte, čine polimeri na bazi itakonske kiseline, čija biotehnološka proizvodnja postaje isplativa. Itakonska kiselina i njeni derivati mogu lako da se ugrade u polimere i mogu da služe kao zamena za petrohemijski dobijene akrilatne i metakrilatne monomere. Primena polimera na bazi di-estara itakonske kiseline zavisi u velikoj meri od njihove termičke stabilnosti. Termička stabilnost poli(di-itakonata) zavisi ne samo od opšte strukture monomerne ponavljajuće jedinice, već i od strukture estarskog supstituenta. Depolimerizacija, inicirana kidanjem ili nasumičnim raskidanjem veze u osnovnom lancu, je dominantan mehanizam termolize u većini slučajeva. Depolimerizacija poli(di-itakonata) može da bude praćena de-esterifikacijom, eliminacijom, umrežavanjem, nasumučnim raskidanjem veze u osnovnom i/ili bočnom lancu i karbonizacijom. Poređenje mehanizma termičke razgradnje polimernih di-estara itakonske kiseline i odgovarajućih p
...
olimetakrilata potvrđuje održivost zamene polimetakrilata poli(di-itakonatima). .
Keywords:
itaconic acid / polyitaconates / thermal degradation / biosynthetic polymers
Source:
Journal of the Serbian Chemical Society, 2013, 78, 12, 2179-2200
Publisher:
Serbian Chemical Society, Belgrade
Funding / projects: