Enzymatic synthesis of a vitamin B6 precursor
Enzimska sinteza prekursora vitamina B6
Authors
Prlainović, Nevena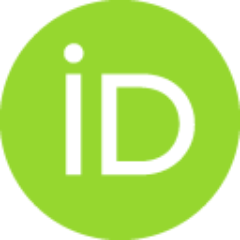 Bezbradica, Dejan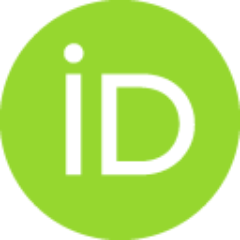 Knežević-Jugović, Zorica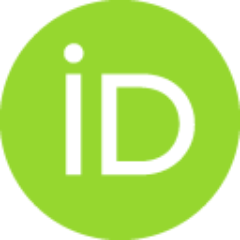 Veličković, Dušan
Mijin, Dušan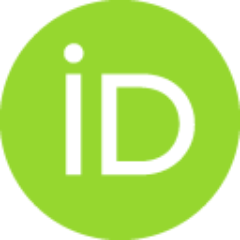 Article (Published version)

Abstract
3-Cyano-4-(ethoxymethyl)-6-methyl-2-pyridone, an important precursor in the synthesis of vitamin B6, is obtained in the addition reaction between 2-cyanoacetamide and 1-ethoxy-2,4-pentanedione catalyzed by lipase from Candida rugosa (triacylglycerol acylhydrolases, EC 3.1.1.3). This work shows new experimental data and mathematical modeling of the lipase-catalyzed synthesis of 3-cyano-4-(ethoxymethyl)-6-methyl-2-pyridone. Kinetic measurements were performed at 50 °C with an enzyme concentration of 1.2 % w/v. The experimental results were fitted with two kinetic models: the ordered bi-ter and ping-pong bi-ter model, and the initial rates of the reaction were found to correlate best with the ping-pong bi-ter mechanism with inhibition by 2-cyanoacetamide. The obtained specificity constants indicated that lipase from C. rugosa had a higher affinity towards 1-ethoxy-2,4-pentanedione compared to 2-cyanoacetamide.
3-Cijano-4-(etoksimetil)-6-metil-2-piridon je veoma važan prekursor u sintezi vitamina B6. Dobija se u reakciji između molekula 2-cijanoacetamida i 1-etoksi-2,4-pentandiona katalizovanoj lipazom iz Candida rugosa (triacilglicerol-acil-hidrolaza, EC 3.1.1.3). Rezultati ovog rada predstavljaju set novih eksperimentalnih podataka brzine enzimske sinteze 3-cijano-4-(etoksimetil)-6-metil-2-piridona. Matematičkim modelovanjem ovih podataka dobijeni su podaci o kinetici ispitane reakcije. Kinetička merenja vršena su na temperaturi od 50 °C pri koncentraciji enzima od 1,2 % m/v. Dobijeni rezultati fitovani su sa dva različita matematička modela (ping-pong model sa inhibicijom 2-cijanoacetamidom i sekvencijalni model sa pravilnim redosledom vezivanja sa inhibicijom 2-cijanoacetamidom). Vrednosti koeficijenata linearnosti pokazuju da se početne brzine reakcije pri različitim početnim koncentracijama supstrata najbolje mogu opisati ping-pong bi-ter modelom pri čemu postoji inhibicija 2-cijanoacet
...
amidom. U radu je dat i grafički prikaz ping-pong modela. Dobijene konstante specifičnosti ukazuju na to da lipaza iz C. rugosa ima veći afinitet prema 1-etoksi-2,4-pentandionu u poređenju sa 2-cijanoacetamidom.
Keywords:
Candida rugosa lipase / ping-pong kinetics / pyridone / 1-ethoxy-2,4-pentanedione
Source:
Journal of the Serbian Chemical Society, 2013, 78, 10, 1491-1501
Publisher:
Serbian Chemical Society, Belgrade
Funding / projects: