New facile one-pot synthesis of S-alkyl thiolcarbamates from xanthogenate in water
Authors
Milosavljević, Milutin M.
Mijin, Dušan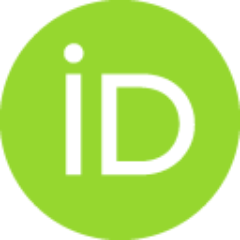 Milisavljević, Smiljka S.
Elezović, Nataša M.
Milanović, Jelena K.
Article (Published version)

Abstract
A simple and efficient one-pot synthesis was developed for the preparation of S-alkyl thiolcarbamates from xanthogenate without catalyst using water as a solvent. The water can be recycled after removal of the product. The significant features of this protocol are: operational simplicity, mild reaction conditions, recycling of solvent and high product yields. Starting basic alkyl xanthogenate reacts with alkyl ammonium sulfate (aryl ammonium sulfate) and hydrogen peroxide (molar ratio 1:0.55:1) in water at 40 A degrees C for 1 h, followed by additional heating at 70-110 A degrees C for 1-2.3 h. Good to excellent yields were achieved using ammonium sulfate in 10 % molar excess.
Keywords:
Amines / Catalyst-free reaction / Fungicides / Alkyl ammonium sulfate / Aryl ammonium sulfate
Source:
Monatshefte Fur Chemie, 2013, 144, 12, 1833-1837
Funding / projects: