Antimicrobial hydrogels based on 2-hydroxyethyl methacrylate and itaconic acid containing silver(I) ion
Antimikrobni hidrogelovi na bazi 2-hidroksietil metakrilata i itakonske kiseline koji sadrže srebro(I) jon
Authors
Malešić, Neda B.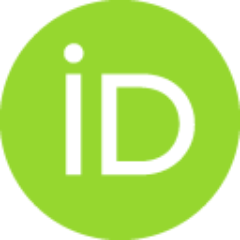 Rusmirović, Jelena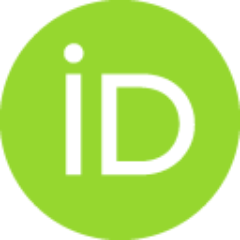 Jovašević, Jovana S.
Perišić, Marija D.
Dimitrijević, Suzana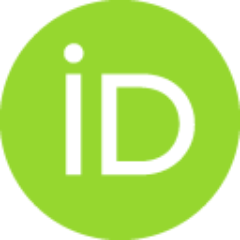 Filipović, Jovanka M.
Tomić, Simonida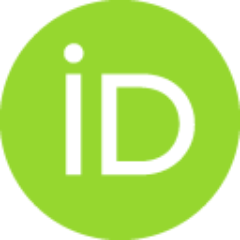 Article (Published version)

Abstract
The objective of our study was to develop new antimicrobial hydrogels silver/poly(2-hydroxyethyl methacrylate/ itaconic acid) (Ag/P(HEMA/IA)). The P(HEMA/IA) samples, with different HEMA/IA ratio, were prepared by free radical crosslinking copolymerization. Ag ion were introduced in hydrogels by immersing dried P(HEMA/IA) disks in silver(I) salt solution, which was confirmed by FTIR spectroscopy. The in vitro controlled release of silver(I) ion from (Ag/P(HEMA/IA)) gels, and antimicrobial activity during the release period were also studied. The release profiles have shown a two-phase exponential profile, with fast initial phase, followed by a much slower release rate. Kinetic parameters determined, have indicated Fickian transport of Ag(I) ion in the initial phase. It is perceived that the antimicrobial activity of the Ag/P(HEMA/IA) depends on IA content. Excellent antimicrobial potential was maintained during the entire release time.
Cilj našeg istraživanja je bio da se razviju novi antimikrobni hidrogelovi. Srebro/poli(2-hidroksietil metakrilat/itakonska kiselina) (Ag/P(HEMA/IK)) hidrogelovi su sintetisani, i proučavano je kontrolisano otpuštanje srebro(I) jona iz Ag/P(HEMA/IK) hidrogelova, kao i njihov antimikrobni potencijal. P(HEMA/IK) uzorci, sa različitim odnosima monomera HEMA/IK, dobijeni su radikalnom kopolimerizacijom/ umrežavanjem. Ag/P(HEMA/IK) hidrogelovi su formirani potapanjem suvih diskova gelova u srebro(I) so, što je i potvrđeno FTIR spektroskopijom. Ispitani su kontrolisano otpuštanje srebro(I) jona iz Ag/P(HEMA/IA) gelova in vitro, kao i antimikrobna aktivnost tokom perioda otpuštanja. Profili otpuštanja su pokazali dve faze (eksponencijalni rast), sa brzom početnom fazom, a zatim sporijom brzinom otpuštanja. Antimikrobna aktivnost u toku otpuštanja u maloj meri zavisi od sadržaja IA i vremena otpuštanja. Odličan antimikrobni potencijal se održava tokom celog vremena otpuštanja. Na osnovu dobije
...
nih rezultata proizilazi da se Ag/P(HEMA/IK) hidrogelovi mogu koristiti u širokom spektru biomedicinskih primena.
Keywords:
2-Hydroxyethyl methacrylate / Itaconic acid / Hydrogel / Silver(I) ion / Controlled release / Antimicrobial potential / 2-Hidroksietil metakrilat / itakonska kiselina / hidrogel / srebro(I) jon / kontrolisanootpuštanje / antimikrobni potencijal
Source:
Tehnika, 2014, 69, 4, 563-568
Publisher:
Savez inženjera i tehničara Srbije, Beograd
Funding / projects: