Lactic acid production on brewers' spent grain hydrolysate by lactobacillus Rhamnosus and Lactobacillus fermentum
Mlečno-kisela fermentacija hidrolizata pivskog tropa pomoću lactobacillus Rhamnosus i Lactobacillus fermentum
Authors
Pejin, Jelena
Mojović, Ljiljana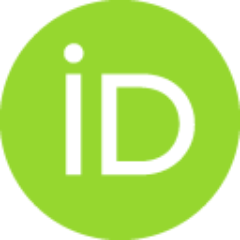 Kocić-Tanackov, Sunčica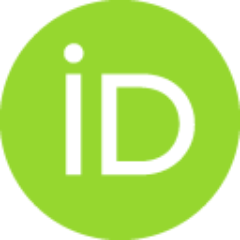 Radosavljević, Miloš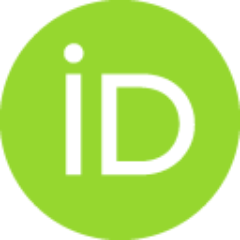 Djukić-Vuković, Aleksandra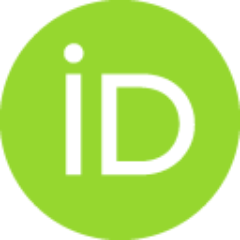 Nikolić, Svetlana
Article (Published version)

Abstract
Brewers' spent grain (BSG) is the major by-product of the brewing industry, representing around 85% of the total by-products generated. Per 100 L of beer produced 20 kg of brewer's spent grain are obtained. BSG is a lignocellulosic material and due to its high content of protein and fibre, it can also serve as a raw material in biotechnology i.e. in lactic acid production. In this study brewer's spent grain hydrolysate was produced using optimal conditions. Hydrolysates were used for lactic acid fermentation by Lactobacillus rhamnosus ATCC 7469 and Lactobacillus fermentum PL-1. The effects of CaCO3 addition (2%) and different yeast extract content in hydrolysate on lactic acid yield were investigated. In fermentations with Lactobacillus rhamnosus ATCC 7469 high lactic acid yields were obtained ( gt 95%) while in fermentations with Lactobacillus fermentum PL-1 lactic acid yields were low ( lt 50%).
Pivski trop čini najveći deo sporednih proizvoda proizvodnje piva; približno 85% od ukupnih sporednih proizvoda. Na 100 l proizvedenog piva, dobija se oko 20 kg tropa. Trop nastaje u velikim količinama tokom cele godine, jeftin je ili besplatan. Pivski trop je lignocelulozni materijal, bogat proteinima i vlaknima (koji čine oko 20%, odnosno 70% suve materije pivskog tropa) i zbog toga se može primenjivati kao sirovina u biotehnologiji tj. u proizvodnji mlečne kiseline. Mlečna kiselina se tradicionalno proizvodi fermentacijom skrobnih i šećernih supstrata pomoću bakterija mlečne kiseline. Upotreba sporednih proizvoda kao sirovine za proizvodnju mlečne kiseline može značajno unaprediti ekonomičnost i održivost procesa proizvodnje piva. Za proizvodnju mlečne kiseline pivski trop se mora hidrolizovati. U ovom radu hidorlizat pivskog tropa je proizveden pod optimalnim uslovima. Hidrolizat pivskog tropa je korišćen u mlečno-kiseloj fermentaciji pomoću Lactobacillus rhamnosus ATCC 7469 i Lact
...
obacillus fermentum PL-1. U radu je takođe ispitan uticaj dodatka CaCO3 (2%) i različitih sadržaja ekstrakta kvasca u hidrolizatu na prinos mlečne kiseline. U fermentacijama u kojima je kao proizvodni mikroorganizam korišćen Lactobacillus rhamnosus ATCC 7469 ostvareni su visoki prinosi mlečne kiseline tj. preko 95% dok su prinosi mlečne kiseline ostvareni u fermentacijama sa Lactobacillus fermentum PL-1 bili ispod 50%.
Keywords:
Lactic acid / Lactobacillus rhamnosus ATCC 7469 / Lactobacillus fermentum PL-1 / brewers' spent grain hydrolysate / Mlečna kiselina / Lactobacillus rhamnosus ATCC 7469 / Lactobacillus fermentum PL-1 / hidrolizat pivskog tropa
Source:
Journal on Processing and Energy in Agriculture, 2014, 18, 4, 182-186
Publisher:
Nacionalno društvo za procesnu tehniku i energetiku u poljoprivredi, Novi Sad
Funding / projects:
Related items
Showing items related by title, author, creator and subject.
Mojović, Ljiljana; Vukašinović-Sekulić, Maja; Djukić-Vuković, Aleksandra; Pejin, Dušanka; Rakin, Marica; Pejin, Jelena; Nikolić, Svetlana

(Nacionalno društvo za procesnu tehniku i energetiku u poljoprivredi, Novi Sad,

2011

)

Bulatović, Maja; Rakin, Marica; Vukašinović-Sekulić, Maja; Mojović, Ljiljana; Krunić, Tanja

(Univerzitet u Nišu - Tehnološki fakultet, Leskovac,

2013

)

Marković, Milica; Markov, Siniša; Pejin, Dušanka; Mojović, Ljiljana; Vukašinović-Sekulić, Maja; Pejin, Jelena; Joković, Nataša

(Association of the Chemical Engineers of Serbia,

2011

)