Comparative analysis of the chemical composition and antimicrobal activities of some of Lamiaceae family species and eucaliptus (Eucaliptus globules M)
Komparativna analiza hemijskog sastava i antimikrobne aktivnosti nekih etarskih ulja familije Lamiaceae i etarskog ulja eukaliptusa (Eucaliptus globules M)
Authors
Pecarski, Danijela
Knežević-Jugović, Zorica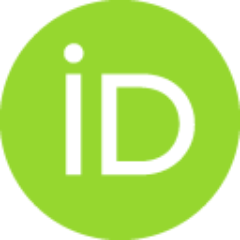 Dimitrijević-Branković, Suzana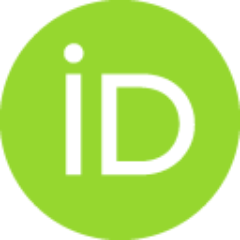 Mihajilovski, Katarina
Janković, Slobodan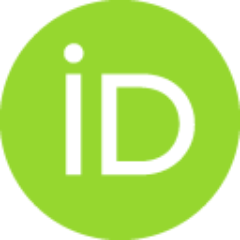 article (publishedVersion)

Abstract
The aim of this study was to evaluate and compare the antimicrobial activity of four essential oils that belong to Lamiaceae family (sage, oregano, thyme) and eucalyptus oil. Gas chromatography coupled with mass spectrometry (GC-MS) revealed that the highest percent of essential oils 98.93% include three classes of compounds - monoterpene hydrocarbons, aromatic hydrocarbons and oxidized monoterpenes. The main components are oxidized monoterpenes: carvacrol (59.03%); thymol (36.12%), eucalyptol (20.66%), hydrocarbon monoterpenes: limonene (30.96%) and a-pinene (12.21%) and aromatic monoterpene, p-cymene (22.25%) All essential oils showed great potential of antimicrobial activity against several bacteria and yeast C. albicans, using the agar diffusion method with wells. Minimum inhibitory concentration (MIC) for the essential oils has been determined by the broth dilution method and valued in the range from 1 to 5 μL/m, depending on the essential oil and bacteria tested, and up to 100 μL
...
/ml for C. albicans. The essential oils of Lamiaceae family exhibited a strong antibacterial activity for tested microorganisms, while the essential oils of thyme were especially recognized.
Ova studija se bavi ispitivanjem i upoređivanjem antimikrobnog dejstva etarskih ulja familije Lamiaceae: timijana, žalfije, origana i etarskog ulja eukaliptusa. Gasnom htomatografijom sa masenom spektrometrijom (GC-MS) je određena hemijska struktura i zastupljenost najvažnijih komponenata, pri čemu 98,92% sadržaja etarskog ulja zauzimaju tri klase jedinjenja, ugljovodonični monoterpeni, aromatični ugljovodonici i oksidovani monoterpeni, dok ostalim grupama jedinjena pripada manje od 1% sadržaja. Glavne komponenete ispitanih etarskih ulja su oksidovani monoterpeni: karvakrol (59,03%), timol (36,12%), eukaliptol (20,66%), i ugljovodonični monoterpeni: limonen (30,96%), a-pinen (12,21%), kao i aromatični monoterpen p-cimen (22,25%). Sva etarska ulja su pokazala značajnu anitimikrobnu aktivnst protiv svih testiranih bakterija i C.albicans, metodom difuzije u bunarčićima na agarnoj podlozi. Minimalna inhibitorna koncentracija je određena dilucionom metodom, i utvrđeno je da se vrednosti za
...
MIC kreću u opsegu od 1μL/ml - 5 μL/ml za testirane bakterije, zavisno od ispitivanog etarskog ulja i bakterije koja se testira, i do 100 μL/ml za C. albicans. Etarska ulja familije Lamiaceae pokazuju snažno antimikrobno dejstvo, među kojima se posebno izdvaja etarsko ulje timijana.
Keywords:
Lamiaceae / essential oils / eucalyptus / antibacterial activity / Lamiaceae / etarska ulja / eukaliptus / antibakterijska aktivnost
Source:
Acta periodica technologica, 2014, 45, 201-213
Publisher:
Faculty of Technology, Novi Sad