FTIR investigation of solvent effects of N-methyl and N-tert-butyl benzamide
Authors
Jović, B.
Nikolić, A.
Petrović, Slobodan
Kordić, Branko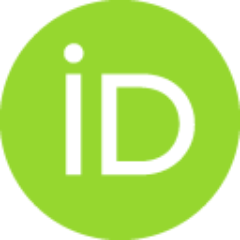 Đaković-Sekulić, Tatjana
Stojanović, N.
Article (Published version)

Abstract
Infrared spectroscopy studies of N-methyl benzamide and N-tert-butyl benzamide in 12 organic solvents were undretaken to investigate solvent-solute interactions. The wavenumbers of carbonyl stretching vibration nu(C=O) in different solvents were correlated with the solvent acceptor number (AN), the linear solvation energy relationships (LSER), Catalan solvent parameters (SA, SB and SPP) and Buckingham equation. For both studied amides significant correlation of the position of the carbonyl band with empirical parameters was obtained. Based on obtained results it was assumed that the amide self-association and the steric effects are most important factors that determine position of carbonyl groups band in the IR spectra.
Keywords:
N-methyl benzamide / N-tert-butylbenzamide / Solvent effect / solvent parameters
Source:
Journal of Structural Chemistry, 2014, 55, 8, 1616-1622
Publisher:
Maik Nauka/Interperiodica/Springer, New York
Funding / projects: