Spectroscopic characterization of YAG and Nd:YAG single crystals
Authors
Kostić, S.
Lazarević, Zorica Z.
Romčević, Maja J.
Radojević, Vesna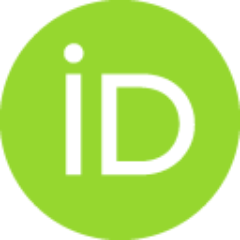 Milutinović, A.
Stanisić, G.
Gilić, Martina
Conference object (Published version)

Abstract
In this paper, we used the Czochralski method to obtain good quality yttrium aluminium garnet (YAG, Y3Al5O12) and yttrium aluminium garnet doped with neodymium (Nd: YAG) crystals. The investigations were based on the growth mechanisms and the shape of the liquid/solid interface crystallization front on the crystal properties and incorporation of Nd3+ ions. The obtained single YAG and Nd: YAG crystals were studied by use of x-ray diffraction, Raman and IR spectroscopy. There are strong metal oxygen vibrations in the region of 650-800 cm(-1) which are characteristics of Al-O bond: peaks at 784/854, 719/763 and 691/707 cm(-1) correspond to asymmetric stretching vibrations in tetrahedral arrangement. Peaks at 566/582, 510/547 and 477/505 cm(-1) are asymmetric stretching vibrations and 453/483 cm(-1) is the symmetric vibration of the Al-O bond in octahedral arrangements of the garnet structure. Lower energy peaks correspond to translation and vibration of cations in different coordinations-
...
tetrahedral, octahedral and dodecahedral in the case of the lowest modes.
Keywords:
crystal growth / YAG / Nd:YAG / Czochralski technique / optical material / Raman lasers / infrared and Raman spectra
Source:
Physica Scripta, 2014, T162
Publisher:
IOP Publishing Ltd, Bristol
Funding / projects: