Enzymatic spectrophotometric reaction rate determination of aspartame
Enzimatsko-spektrofotometrijski test za određivanje aspartama
Authors
Trifković, Kata T.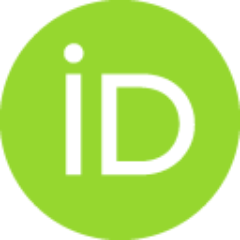 Łękawska-Andrinopoulou, Lucyna
Bugarski, Branko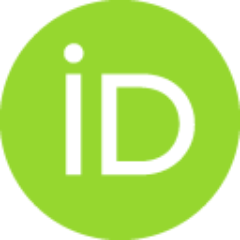 Georgiou, Constantinos A.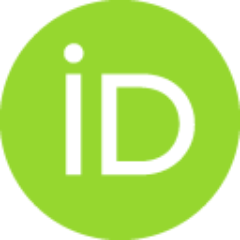 article (publishedVersion)

Abstract
Aspartame is an artificial sweetener of low caloric value (approximately 200 times sweeter than sucrose). Aspartame is currently permitted for use in food and beverage production in more than 90 countries. The application of aspartame in food products requires development of rapid, inexpensive and accurate method for its determination. The new assay for determination of aspartame was based on set of reactions that are catalyzed by three different enzymes: α-chymotrypsin, alcohol oxidase and horseradish peroxidase. Optimization of the proposed method was carried out for: i) α-chymotrypsin activity; ii) time allowed for α-chymotrypsin action, iii) temperature. Evaluation of the developed method was done by determining aspartame content in 'diet' drinks, as well as in artificial sweetener pills.
Aspartam je veštački zaslađivač niske kalorijske vrednosti, približno 200 puta slađi od saharoze. Aspartam se trenutno koristi u industriji hrane i pića kao zamena za šećer u preko 90 zemalja u svetu, pa je stoga nužno imati razvijenu metodologiju i dobru analitiku za njegovo određivanje. Metode koje se najčešće koriste za određivanje aspartama su obično dugotrajne, skupe i zahtevaju značajna ulaganja u opremu, kao i komplikovan pred-tretman uzoraka. Stoga je neophodno razviti brz, ekonomičan, osetljv i precizan test za njegovu detekciju. U ovom radu je predložen test za određivanje aspartama koji se zasniva na nizu reakcija katalizovanih upotrebom tri enzima: α-himotripsin, alkoholna oksidaza i peroksidaza iz rena. Tokom reakcione kaskade dolazi do transformacije aspartama u tri reakciona koraka, od kojih je svaki enzimski katalizovan, α-himotripsinom, alkoholnom oksidazom i peroksidazom iz rena, redom. Preko nekoliko reakcionih međuproizvoda (methanol i vodonik-peroksid) aspartam se
...
transformiše do obojenog produkta, čije se formiranje prati spektrofotometrijski, a zatim se na osnovu apsorbance obojenja dalje preračunava koncentracija aspartama prisutna u ispitivanom uzorku. Eksperimentalni postupak je jednostavan i efikasan, a njegova preciznost dobra. Optimizacija predloženog testa izvršena je u cilju određivanja optimalne: i) aktivnosti α-himotripsina; ii) vremena pre-inkubacije; iii) temperature pri kojoj se odvija reakcija. Predloženi test ocenjen je određivanjem sadržaja aspartama u dijetalnim pićima (Coca-Cola Diet) i veštačkim zaslađivačima (Candarel tablete), kao i procenom njegovog praga osetljivosti. Dobijeni rezultati ukazuju na neophodnost optimizacije metode detekcije, u cilju omogućavanja određivanja nižih koncetracija aspartama prisutnih u uzorku.
Keywords:
aspartame determination / enzymatic method / α-chymotrypsin / određivanje aspartama / enzimatska metoda / α-himotripsin
Source:
Hemijska industrija, 2015, 69, 4, 355-359
Publisher:
Association of Chemical Engineers of Serbia
Funding / projects: