Immobilization of peroxidase from fresh horseradish extract for anthraquinone dye decolorization
Imobilizacija peroksidaze iz svežeg ekstrakta rena i primena u dekolorizaciji antrahinonskih boja
Authors
Šekuljica, Nataša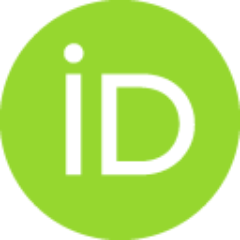 Prlainović, Nevena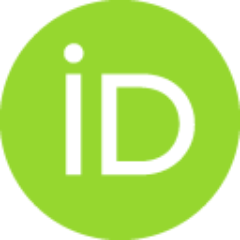 Lukić, Nevena M.
Jakovljević, Aleksandra M.
Grbavčić, Sanja
Mijin, Dušan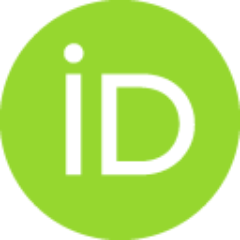 Knežević-Jugović, Zorica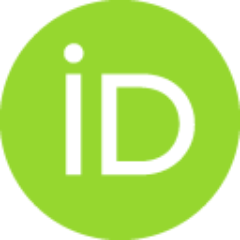 article (publishedVersion)

Abstract
Synthetic dyes are used in all sectors of industry and represent a serious ecological problem. By the presence, anthraquinone dyes are right after the azo dyes. Unlike azo, anthraquinone dyes are considerably harder to degrade due to the presence of coupled aromatic rings in their structure. Horseradish peroxidase (HRP) proved to be an efficient and ecologically acceptable solution for synthetic dyes decolonization. For that reason, feasibility of peroxidase from fresh horseradish extract application in anthraquinone dye decolonization was the object of this research. Unpurified peroxidase (1.5 mg mL-1), was immobilized onto fumed silica by adsorption. In order to optimize the decolonization of anthraquinone dye Acid Violet 109 (AV 109) 0.1 IU of obtained immobilized HRP was applied in a batch reactor. Under the optimal conditions (pH 4.0, dye concentration 30 mg L-1, hydrogen peroxide concentration 0.1 mM) 55.1 % of initial dye concentration was decolorized, within 30 min. In addition
...
, compared to free enzyme, immobilized HRP showed higher resistance towards inhibitory influence of the dye and hydrogen peroxide.
Sintetičke boje se primenjuju u gotovo svim granama u industriji i predstavljaju ozbiljan ekološki problem. Po zastupljenosti, antrahinonske boje se nalaze na drugom mestu, odmah posle azo boja. Za razliku od azo boja, antrahinonske boje se zbog prisustva kondenzovanih aromatičnih prstenova teže razgrađuju. Peroksidaza iz rena se pokazala kao efikasno i ekološki prihvatljivo rešenje za dekolorizaciju sintetičkih boja. Iz tog razloga je predmet ovog rada mogućnost primene neprečišćene peroksidaze iz svežeg ekstrakta rena u dekolorizaciji antrahinonskih boja. Neprečišćena peroksidaza (1.5 mg mL-1) imobilisana je adsorpcijom na silikatne čestice. 0.1 IU dobijene imobilisane peroksidaze je upotrebljena u cilju optimizacije dekolorizacije antrahinonske boje AV 109 u šaržnom reaktoru. Pod optimizovanim uslovima (pH 4.0, koncentracija boje 30 mg L-1, koncentracija vodonik-peroksida 0.1 mM, vreme kontakta 40 minuta), 55.1 % ispitivane boje je uklonjeno. Pored toga, imobilizacijom je značajno u
...
manjen inhibitorni uticaj boje i peroksida na peroksidazu.
Keywords:
horseradish peroxidase / immobilization / dye / wastewater / peroksidaza iz rena / imobilizacija / boje / otpadna voda
Source:
Zaštita materijala, 2015, 56, 3, 335-339
Publisher:
Engineering Society for Corrosion, Belgrade, Serbia
Funding / projects: