Preliminary analysis of the possibility of preparing PVB/IF-WS2 composites. Effect of nanoparticles addition on thermal and rheological behavior of PVB
Predvaritel'nyj analiz vozmožnosti podgotovki kompozitov PVB / IF- WS2 i ëffekty vlijanija dobavki nanočastic na termičeskoe i reologičeskoe povedenija PVB / (francuski) Analyse préliminaire de la possibilité de préparation des composites PVB/IF-WS2 et effet de l'addition des nano particules sur le comportement thermique et rhéologique de PVB
Authors
Simić, Danica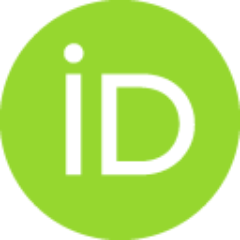 Stojanović, Dušica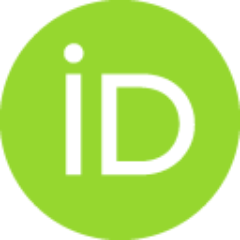 Dimić, Mirjana
Totovski, Ljubica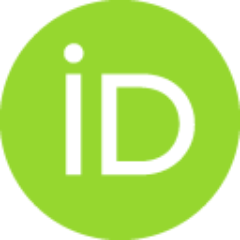 Brzić, Saša
Uskoković, Petar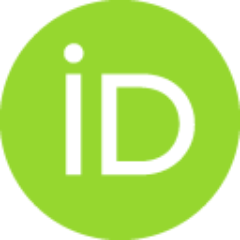 Aleksić, Radoslav
Article (Published version)

Abstract
A possibility of using inorganic fullerene-like tungsten disulfide, IF-WS2, nanoparticles as a filler in poly (vinyl butyral), PVB, for improving its thermal and rheological properties is examined. PVB is a thermoplastic polymer with excellent properties, widely used: in ballistic protection, for protection of safety glass, in metal primers and coatings, temporary binders. Two different molecular weights of PVB were previously examined in this research: Mowital B60H and B75H. Both grades of PVB were dissolved in different solvents: ethanol and 2-propanol. Thin films were prepared by solvent casting technique. The glass transition temperature (Tg) of the tested samples was determined using differential scanning calorimetry (DSC), at three different heating rates (5°C/min, 10°C/min and 20°C/min). After choosing a solvent and PVB grade, IF-WS2 nanoparticles were added to PVB solutions and dispersed by ultrasonic irradiation. Compatibility, i.e. interaction of IF-WS2 with the dissolved PVB
...
was examined by microcalorimetry method. The nanoparticles dispersion and deagglomeration in matrix of PVB was analyzed by scanning electron microscope (SEM). The effect of IF-WS2 on rheological properties of the chosen samples has been examined using Dynamic Mechanical Thermal Analysis (DMTA), observing storage modulus, loss modulus and the loss factor as functions of temperature for the tested composites.
Ispitana je mogućnost upotrebe fulerenskih nanočestica volfram disulfida, IF-WS2 kao punioca poli (vinil butirala), PVB, radi poboljšanja termalnih i reoloških svojstava. PVB je termoplastični polimer sa odličnim karakteristikama, široke primene: u balističkoj zaštiti, za zaštitu sigurnosnih stakala, u metalnim prajmerima i premazima, itd. U ovom istraživanju najpre su ispitane dve različite molekulske mase PVB: Mowital B60H i B75H. Rastvoreni su u različitim rastvaračima: etanol i 2- propanol. Uzorci u vidu tankih filmova su pripremljeni i temperatura ostakljivanja je određena korišćenjem diferencijalne skenirajuće kalorimetrije na tri različite brzine zagrevanja (5°C/min, 10°C/min i 20°C/min). Nakon izbora optimalnog rastvarača i molekulske mase PVB, IF-WS2 nanočestice su dodate u rastvor PVB i ultrazvučno dispergovane. Kompatibilnost, odnosno interakcija IF-WS2 sa rastvorenim PVB je ispitana metodom mikrokalorimetrije. Deaglomeracija nanočestica i disperzija u matrici PVB su analizi
...
rane pomoću skenirajućeg elektronskog mikroskopa. Efekat dodavanja IF-WS2 na reološka svojstva odabranih uzoraka je ispitana korišćenjem dinamičko-mehaničko-termičke analize (DMTA), posmatrajući modul sačuvane energije, modul gubitaka i mehanički faktor gubitaka kao funkcije temperature za ispitne kompozite.
Keywords:
fullerene particles / tungsten disulfide / nanoparticles / thermoplastic polymer / poly(vinyl butyral) / composite materials / rheological properties / thermal properties / scanning calorimetry / compatibility / fuleronske čestice / volfram disulfid / nanočestice / termoplastični polimeri / polivinilbutiral / kompozitni materijali / reološke osobine / termičke osobine / skanirajuća kalorimetrija / kompatibilnost
Source:
Scientific Technical Review, 2016, 66, 4, 15-21
Publisher:
Military Technical Institute, Belgrade
Funding / projects: