Solvatochromism of N-aryl-phenylacetamides
Solvatohromizam N-aril-fenilacetamida
Authors
Matijević, Borko M.
Mrđan, Gorana S.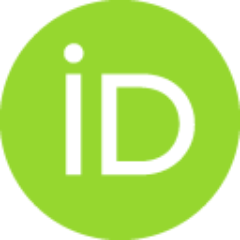 Vaštag, Đenđi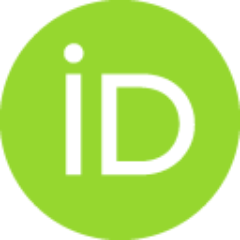 Apostolov, Suzana
Nikolić, Jovana
Marinković, Aleksandar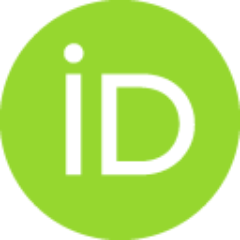 Article (Published version)

Abstract
Amide derivates are biologically active compounds and they are widely used in all spheres of life. Therefore, it is very important to know their physical-chemical properties. In this work the influence of characteristics and nature of the solvent on the absorption spectra of N-aryl-phenylacetamide was investigated, in order to obtain information about their solvatochromic properties. The spectra of the compounds were recorded in 15 solvents, with different properties, in the wavelength range from 200 to 400 nm. The effect of the solvents on the absorption spectra of N-aryl-phenylacetamide was analyzed by using Kamlet-Taft's solvatochromic model. Also, in order to obtain detailed information on the type and dominance of the interactions that occur between the compound and the surrounding medium, correlations were made with absorption maxima and Hansen's solvent parameters. In addition to the effect of solvent, the impact of the chemical structure on the spectral behavior of tested amide
...
derivatives was analyzed.
Derivati amida su biološki aktivna jedinjenja i imaju široku primenu u svim sferama života. Zbog toga je veoma važno poznavati njihova fizičko-hemijska svojstva. U ovom radu ispitivan je uticaj osobina i prirode rastvarača na apsorpcione spektre N-aril-fenilacetamida radi dobijanja informacija o njihovim solvatohromnim svojstvima. Spektri ispitivanih jedinjenja su snimljeni u 15 rastvarača različitih osobina, u opsegu talasnih dužina od 200 do 400 nm. Uticaj rastvarača na apsorpcione spektre N-aril-fenilacetamida analiziran je pomoću Kamlet-Taft-ovog solvatohromnog modela. Takođe, radi dobijanja detaljnijih informacija o vrsti i dominantnosti interakcija koje se javljaju između jedinjenja i okolnog medijuma, urađene su korelacije apsorpcionih maksimuma sa Hansen-ovim parametrima rastvarača. Pored uticaja rastvarača analiziran je i uticaj hemijske strukture na spektralno ponašanje ispitivanih derivata amida.
Keywords:
N-phenylacetamide / solvatochromism / Kamlet-Taft / Hansen / spektrohhotometric metods / N-fenilacetamidi / solvatohromizam / Kamlet-Taft / Hansen / spektrofotometrija
Source:
Zaštita materijala, 2016, 57, 2, 253-264
Publisher:
Engineering Society for Corrosion, Belgrade, Serbia