Essential oil of Stachys plumosa Griseb. (Lamiaceae)
Sastav etarskog ulja Stachys plumosa Griseb. (Lamiaceae)
Authors
Grujić-Jovanović, Slavica
Ristić, Mihailo S.
Petrović, Slobodan S.
Petrović, Slobodan
Marin, Petar D.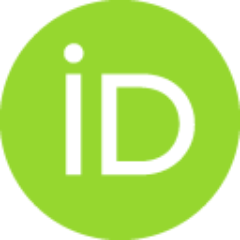 Petković, Branimir
Article (Published version)

Abstract
The volatile constituents of the aerial parts of Stachys plumosa Griseb. isolated by hydrodistillation, were analysed by GC and GC/MS. The essential oil was composed of 105 components. The main components were β-pinene (19.7%), α-pinene (16.9%), dehydroabietane (11.9%), thunbergole (7.7%) and myrtenal (4.1%). The essential oil of S. plumosa contained many unidentified diterpenes.
U okviru istraživanja sadržaja i sastava etarskih ulja kod vrsta podfamilije Lamioideae, analizirano je etarsko ulje Stachys plumosa Griseb. Konstatovano je prisustvo 105 komponenata. Glavne komponente su: β-pinen (19,7%), α-pinen (16,9 %), dehidroabietan (11,9%), tanbergol (7,7%) i mirtenal (4,1%). Nisu identifikovane sve diterpenske komponente prisustne u uzorku.
Keywords:
Stachys plumosa / Lamiaceae / essential oil / GS/MS / diterpenes / β-pinene / α-pinene / dehydroabietane / thunbergole
Source:
Lekovite sirovine, 2000, 20, 13-19
Publisher:
Institute for Medicinal Plants Research "Dr. Josif Pancic"