Non-linear frequency response of non-isothermal adsorption controlled by micropore diffusion with variable diffusivity
Nelinearni frekventni odziv neizotermnog adsorpcionog sistema čija je kinetika kontrolisana difuzijom kroz mikropore sa promenljivom difuzivnošću
Authors
Petkovska, Menka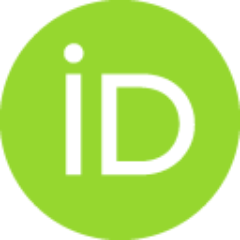 Article (Published version)

Abstract
The concept of higher order frequency response functions (FRFs) is used for the analysis of non-linear adsorption kinetics on a particle scale, for the case of non-isothermal micropore diffusion with variable diffusivity. Six series of FRFs are defined for the general non-isothermal case. Anon-linear mathematical model is postulated and the first and second order FRFs derived and simulated. A variable diffusivity influences the shapes of the second order FRFs relating the sorbate concentration in the solid phase and t he gas pressure significantly, but they still keep their characteristics which can be used for discrimination of this from other kinetic mechanisms. It is also shown that first and second order particle FRFs offer sufficient information for an easy and fast estimation of all model parameters, including those defining the system non-linearity. .
Korišćenjem koncepta frekventnih prenosnih funkcija višeg reda, izvršena je analiza kinetike nelinearne adsorpcije na nivou čestice sorbenta, za slučaj neizotermne difuzije kroz mikropore sa promenljivom difuzivnošću, kao ograničavajućeg mehanizma. Definisano je šest serija frekventnih prenosnih funkcija koje su potrebne da opišu sistem za opšti neizotermni slučaj. Pošavši od matematičkog modela na nivou čestice, izvedeni su izrazi za frekventne prenosne funkcije prvog i drugog reda. Izvršena je simulacija ovih funkcija sa parametrima određenim iz literaturnih podatka koji odgovaraju adsorpciji CO2 na silicalitu-1. Nađeno je da promenljiva difuzivnost značajno utiče na oblik frekventnih prenosnih funkcija drugog reda koje povezuju promenu koncentracije u čvrstoj fazi i promenu pritiska. Međutim, ove funkcije i dalje zadržavaju svoje karakteristike na osnovu kojih se adsorpcija dirigovana difuzijom kroz mikropore može razlikovati od drugih kinetičkih mehanizama. Takođe je pokazano da se
...
iz frekventnih prenosnih funkcija prvog i drugog reda dobija dovoljno informacija na osnovu kojih se brzo i jednostavno mogu odrediti svi parametri modela, uključujući i one koji definišu nelinearnost sistema. .
Keywords:
non-isothermal adsorption / non-linear frequency response / higher order frequency response functions / micropore diffusion / variable micropore diffusivity / parameter estimation
Source:
Journal of the Serbian Chemical Society, 2000, 65, 12, 939-961
Publisher:
Serbian Chemical Society, Belgrade