Synthesis and electrochemical properties of polypyrrole, polyaniline and poly-3-methyl thiophene
Sinteza i elektrohemijska svojstva polipirola, polianilina i poli-3-metiltiofena
Autori
Jovanović, Slobodan M.
Stanković, Rade
Laninović, Verica
Nestorović, Gordana
Popović, Miljana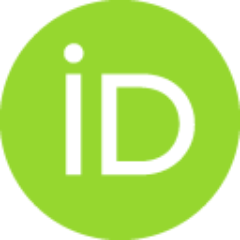 Vidić, B.
Pavlović, Olivera
Krstajić, Nedeljko V.
Grgur, Branimir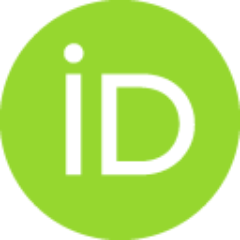 Vojnović, Milan
Stanković, Slavka
Članak u časopisu (Objavljena verzija)

Apstrakt
In this article, the results of a study of the electrochemical polymerization of pyrrole and the chemical polymerization of pyrrole, aniline and 3-methyl thiophene initiated by FeCh are presented. The electrochemical properties of the synthesized electron conducting polymers (polypyrrole, polyaniline and poly 3-methyl thiophene) were measured. A new reactor for the synthesis of polypyrrole at a constant initiator concentration - K3Fe(CN)e - was developed and for the first time corresponding constants of the pyrrole polymerization reaction were determined. It has been proved that polypyrrole and polyaniline can be used as electrode materials for positive electrodes in lithium rechargeable power sources and that thin layers of these polymers can be successfully applied for the corrosion protection of iron.
U okviru ovoga rada prikazani su rezultati dobijeni izučavanjem elektrohemijski inicirane polimerizacije pirola i hemijski inicirane oksidativne polimerizacije pirola, anilina i 3-metiltiofena sa FeCb, kao i elektrohemijskih svojstava sintetizovanih elektroprovodnih polimera. Razvijen je novi reaktor za sintezu polipirola pri konstantnoj koncentraciji inicijatora - K3Fe(CN)6 i po prvi put određene odgovarajuće konstante polimerizacije pirola. Pokazano je da polipirol i polianilin mogu da se primenjuju kao elektrodni materijali za obnavljajuće izvore električne struje i da tanki slojevi ovih polimera mogu uspešno da se koriste za zaštitu gvožđa od korozije.
Ključne reči:
pyrrole / aniline / 3- methyl thiophene / electrochemical and chemical polymerization / polypyrrole / polyaniline 5 poly 3- methyl thiophene properties / corrosion / electrochemical impedance / pirol / anilin / 3-metiltiofen / elektrohemijska i hemijska polimerizacija / svojstva polipirola / polianilina i poli-3-metiltiofena / korozija / elektrohemijska impedanca
Izvor:
Hemijska industrija, 2000, 54, 10, 417-427
Izdavač:
Association of Chemical Engineers of Serbia