Synthesis and properties of nano-hydroxyapatite/poly (methacrylic acid) composite hydrogels
Uticaj neutralizacije na svojstva poroznih hidrogelova na bazi hidroksiapatita i poli(metakrilne kiseline) sintetisanih slobodno-radikalskom polimerizacijom
Authors
Ugrinović, Vukašin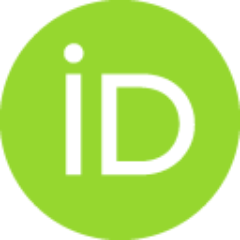 Panić, Vesna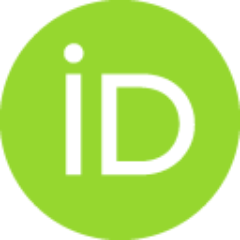 Veljović, Đorđe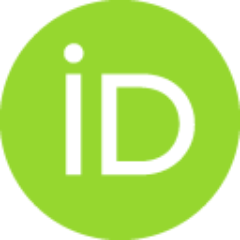 Spasojević, Pavle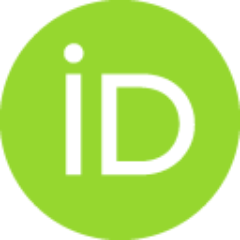 Šešlija, Sanja I.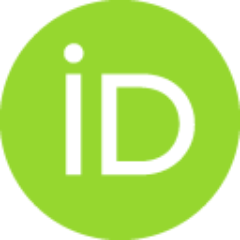 Janaćković, Đorđe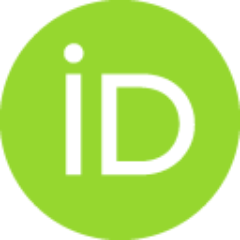 Article (Published version)

Abstract
Goals. The goal of this study was a development of biocompatible composite hydrogels, structurally similar to native bone tissue, by incorporation of ~60 wt % of calcium hydroxyapatite (HA) into a matrix of hydrogels. Also, a possibility to control swelling kinetic and equilibrium swelling degree (SDeq) of hydrogels, by altering the degree of neutralization of the precursor (DN) was examined. Methods. Composite hydrogels, based on HA and poly(methacrylic acid) (PMAA), were synthesized by free-radical polymerization with different DN. Theoretical content of HA in synthesized composites was 60 wt %. Composites were synthesized by methods of dynamic mechanical analysis and scanning electron microscopy. SDeq and swelling kinetic were examined in distilled water and simulated body fluid. Results. Morphological observations revealed uniform distribution and strong bond of spherical HA particles within the polymer matrix. Swelling analyses demonstrated that SDeq is directly proportional to DN
...
, while rheological examinations indicated inverse proportion between DN and storage modulus, but due to the HA particles inclusion, mechanical properties of composites were significantly better compared to monophasic PMAA hydrogels. Significance. Simple method of synthesis of composite hydrogels with high content of filler nanoparticles is presented. Incorporation of HA nanoparticles significantly improved mechanical properties of hydrogels, while at the same time was demonstrated a possibility to control swelling kinetic by influencing the DN.
Ciljevi - Cilj ove studije bio je razvoj biokompatibilnih kompozitnih hidrogelova, koji su slične strukture kao prirodno koštano tkivo, inkorporacijom ∼60 mas % kalcijum-hidroksiapatita (HA) u matricu hidro-gela. Takođe, ispitan je uticaj neutralizacije prekursora polimerne mreže na kinetiku bubrenja i ravnotežni stepen bubrenja (SDeq).Metode - Kompozitni hidrogelovi, sastavljeni od HA i poli(metakrilne kiseline) (PMAA), sintetisani su slobodno-radikalskom polimerizacijom, pri različitim stepenima neutralizacije prekursora (SN). Svi sintetisani kompoziti sadrže visok maseni udeo HA (~60 mas %). Kompoziti su okarakterisani metodama skenirajuće elektronske mikroskopije (SEM) i dinamičko-mehaničke analize (DMA). SDeq i kinetika bubrenja ispitivani su u destilovanoj vodi i simuliranoj telesnoj tečnosti (SBF). Rezultati - Morfološka ispitivanja pokazala su uniformnu raspodelu i dobru povezanost sferičnih čestica apatita sa polimernom matricom. Analiza procesa bubrenja pokazala je proporcion
...
alnu zavisnost SN i SDeq kompozita. Reološka ispitivanja ukazala su na obrnuto proporcionalnu zavisnost između SN i vrednosti modula sačuvane energije, koji su iznosili 55130 Pa u slučaju potpune neutralizacije i 77480 Pa u slučaju 0% neutralizacije. Značaj - Predstavljena je jednostavna metoda za sintezu kompozitnih hidrogelova sa visokim masenim udelom nanočestica punioca. Inkorporacijom nanočestica HA postignuto je značajno poboljšanje mehaničkih svojstava hidrogelova, dok je istovremeno pokazano da je promenom SN moguće kontrolisati kinetiku bubrenja hidrogelova. .
Keywords:
composites / hydrogel / hydroxyapatite / poly (methacrylic acid) / kompozit / hidrogel / hidroksiapatit / poli(metakrilna kiselina
Source:
Tehnika, 2018, 73, 5, 613-620
Publisher:
Savez inženjera i tehničara Srbije, Beograd
Funding / projects: